(Last Updated On: May 16, 2019)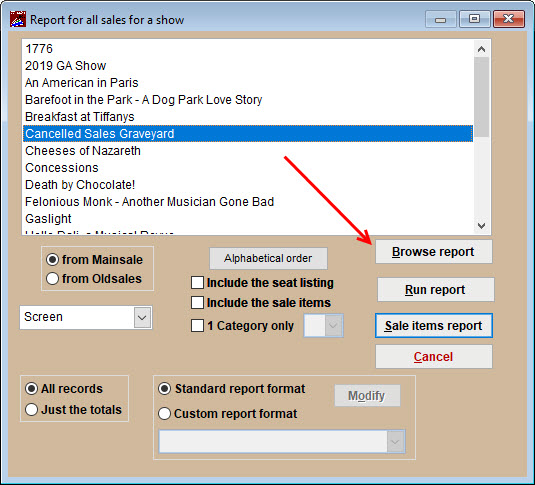 Click the Browse report button.
You can go directly into each sales record by double clicking on the text on that particular line.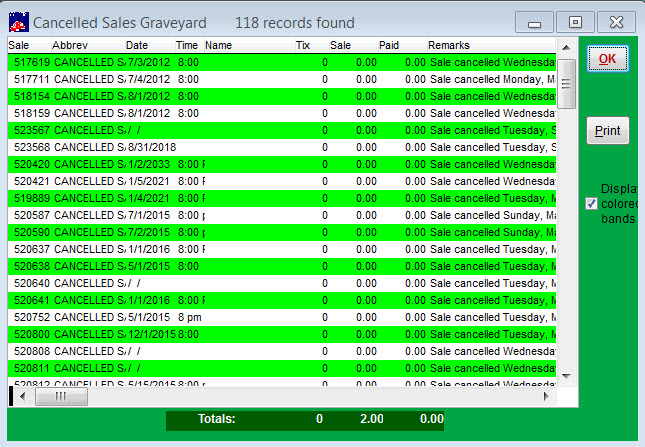 If you've already archived the sales, then just run a Report by show | Run of show and choose the Oldsales radio button on the left side of the window (see screen shot above one directly above.