(Last Updated On: March 22, 2018)
This is especially for you Wintix 6 users out there!
Wintix 6 now puts these nice shaded boxes around each sales record on the report. The problem is that if you need to print the report, it could well make the report as long as hundreds of pages. Now, you can easily print a Single Performance Report that won't waste a lot of time or precious trees.
In Wintix go to Reports | By show | Single performance.
Choose the show and performance date.
Click the Browse the report button.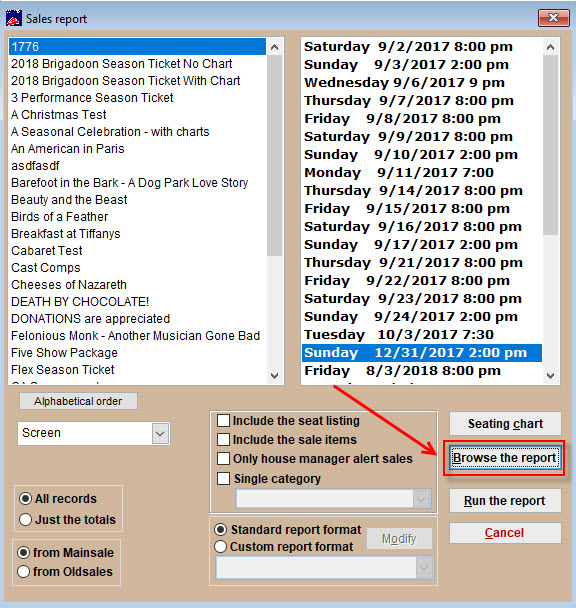 The window below will open.
Click the Print button.
The report will print to your computer's default printer.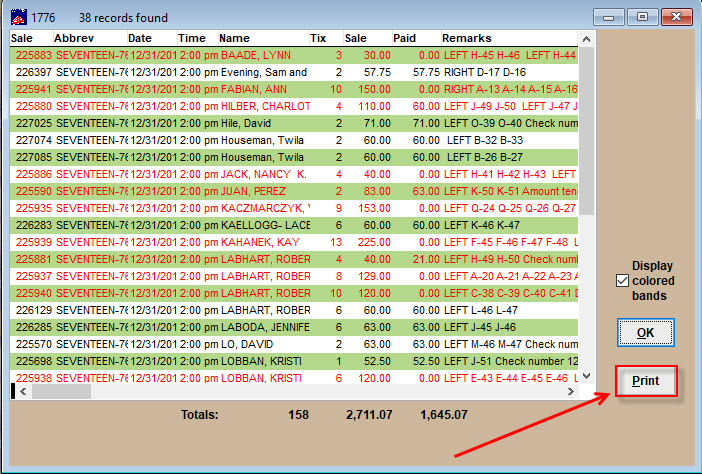 Here is an example of what the printed report will look like.