(Last Updated On: December 23, 2015)
Go to Show|Edit a show|Edit date.
Check Use a seating chart.
Then click on Create a new chart.
You get a message Chart does not exist.  Would you like to create a chart now?
Click Yes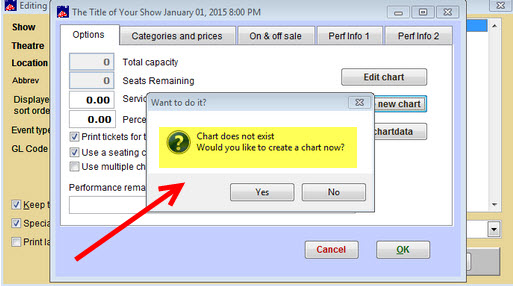 The Select the plan window appears.
Highlight the seating plan that you want to use.
Click OK.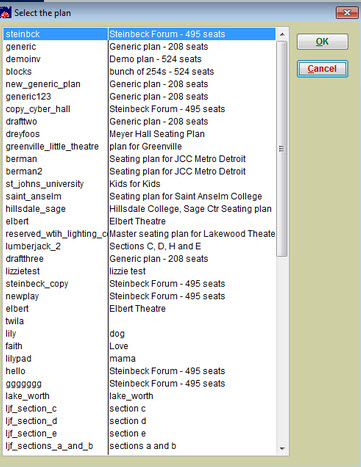 Your seating chart will now be displayed.
Click OK.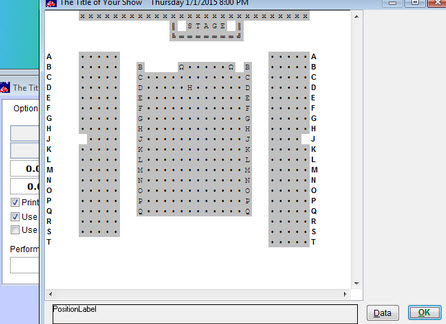 You will now be back to the performance/date editing screen, which will display the total capacity and seats remaining, according to the plan you chose.
Click OK.
Click OK again and you're back to the main Wintix screen.