(Last Updated On: August 19, 2015)
Do you have a record that is stuck in the Record is in use state?
A Wintix user had that issue. They closed all instances of Wintix and restarted all computers in hopes that this would fix it, but it still remained in use.
This is a rare occurrence – but it has happened before. From what we can deduce, it is something that happens on the database server. It will clear itself in about two hours. You can fix it by restarting the server.
The other way to take care of it is to turn off the record locking. Click on Help | About Wintix.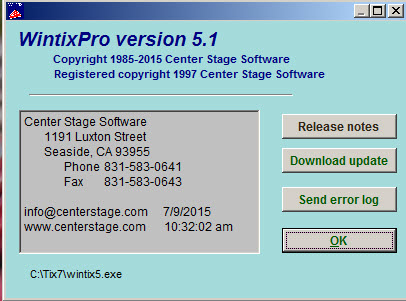 Right click in the gray information block and two buttons will appear. Click Bypass record locking.