(Last Updated On: May 11, 2017)
It's a few days before a performance and you want to contact all the ticket buyers to remind them the performance is coming up. That's a great way to build your relationship with your patrons, so here is an easy way to do a get a report that includes:
All the names of people attending
Their seat numbers
Their email address
Their phone number
In Wintix, go to:
Reports | Other reports | Export email.
An Exporting email addresses screen will appear.
Choose output type as either Spreadsheet or DBF file.
Click on the Select by show or performance tab.
Choose the show/performance.
Click on the Fields to export tab and choose the fields Name, Email, Phone and 'remarks' (which is where the seat list will be).
Uncheck the boxes that say Skip records with a blank email address and Include only records that have opted in.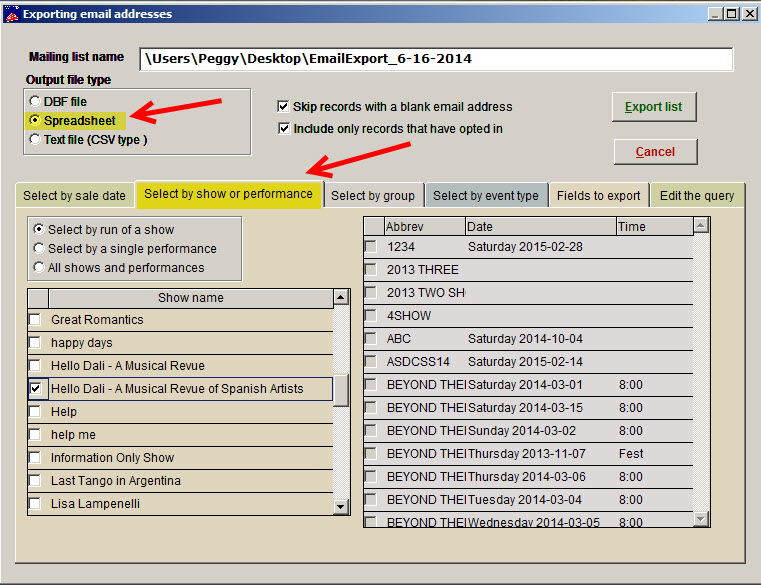 Click on the Edit the query tab
Change the highlighted text below customer.remarks to mainsale.remarks
Then click Export list.

NOTE: Screen shot below is how it displays as a spreadsheet