(Last Updated On: September 11, 2015)
Has this happened to you?
It's the day or night of the performance and you've been selling tickets in Wintix, then at a specific time, you can no longer see the show for sale in Wintix.  Don't panic!  There is a reason why this would happen.  When originally setting up your show, the off sale date and time has been set to go off sale prematurely.  Here are some suggestions to remedy this occurrence:
In Wintix, run a Performance Summary Report by clicking on Reports | by Show | Performance Summary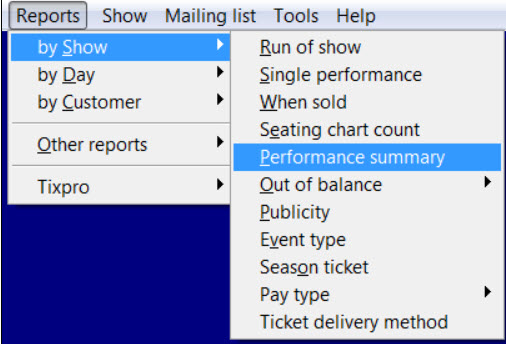 Choose the show, then click on the Run Report button.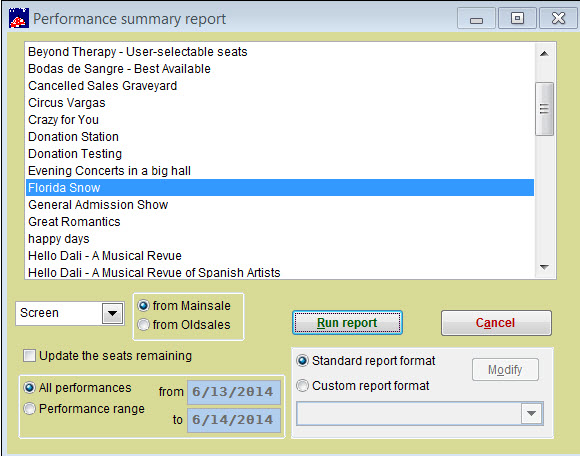 Here's a snap shot of what the report looks like. Notice the on and off sale dates are listed under each performance date: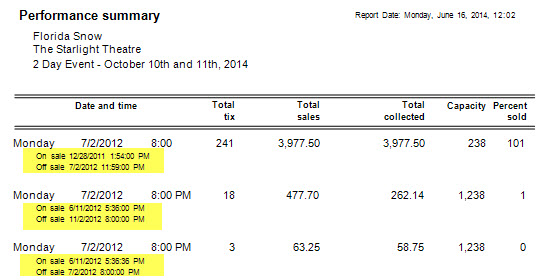 Take a look at the off sale date. You can change it. Click here for more instructions.