(Last Updated On: October 13, 2015)
When the Collect publicity while selling tix checkbox is selected when you go to File | Initialization | Options 1 tab, Wintix will prompt the seller to ask how the customer heard about the show. Then, the seller is given a two level set of responses to click. At any time, you can then run a publicity report, which will compile all the responses from the sales records. Your marketing department will love you!
To set the publicity codes that are available as choices, go to File | Publicity codes. The Publicity codes window appears: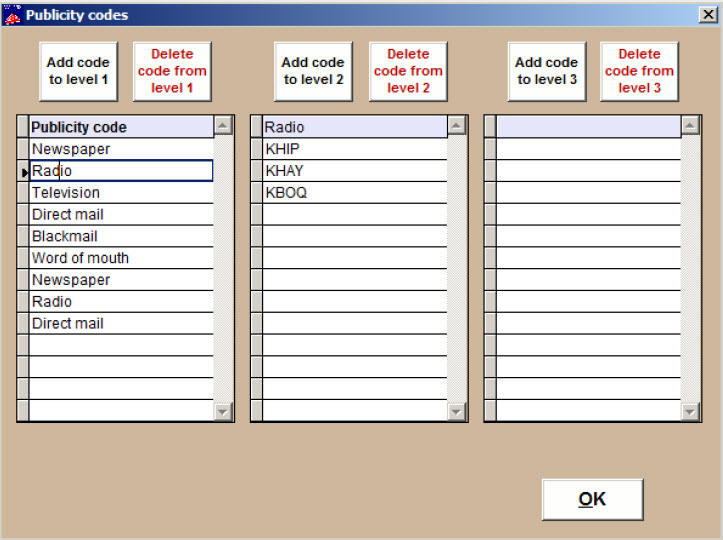 Double click on a line in the far left column and enter your publicity type. While this entry is selected, you can enter a list of sub-categories in the columns to the right. Complete this entry procedure for all the types of publicity that your organization uses on a regular basis. You can add new listings in the remaining spaces later.