(Last Updated On: October 26, 2015)
Say you have one printer you normally use to print tickets but want to have a back up printer loaded and ready to go.
If you can print tickets correctly on both printers, you can do this.
We will use a BOCA and a Datamax 3120 as an example.
In Wintix, click on File | ticket setup
Click on Windows printer setup
From the window showing the lasertix.lbx screen, click on File | Page setup
Under the Page setup tab, you should see which printer is being used for ticket printing.  If the BOCA is showing, then click on the down Page Setup button.
You should then be taken to another window which will display a Printer button.  Click on this button and you will be given the opportunity to switch from your current printer being used (the BOCA) to the backup printer you want to use (Your DMX 3210).  See sample screen shot below: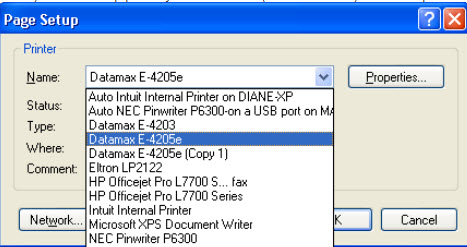 Click on the OK button to save your choice of printer
Keep on clicking the OK buttons throughout all the various windows that display until you get back to the lasertix.lbx screen. See screen shot below: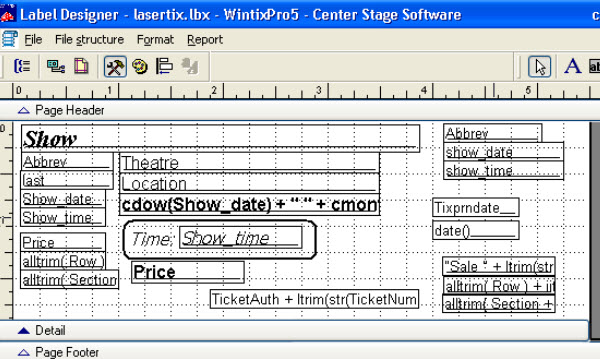 Finally, click on File | Save. then exit from the lasertix.lbx
You will then be able to print tickets to the second printer.  To go back to the first printer, just repeat the above steps.