(Last Updated On: July 26, 2017)
If seats were selected online but never purchased, the seats should be put back into the seating chart inventory automatically by Webtix. If you want to release the seats before the shopping cart times out, you must release them in Wintix.
Go to Show | Edit a show | <name of show>.
Double click on the performance date.
Click on the Edit the chart button.
The chart will appear. You will see the asterisks that appear on the chart.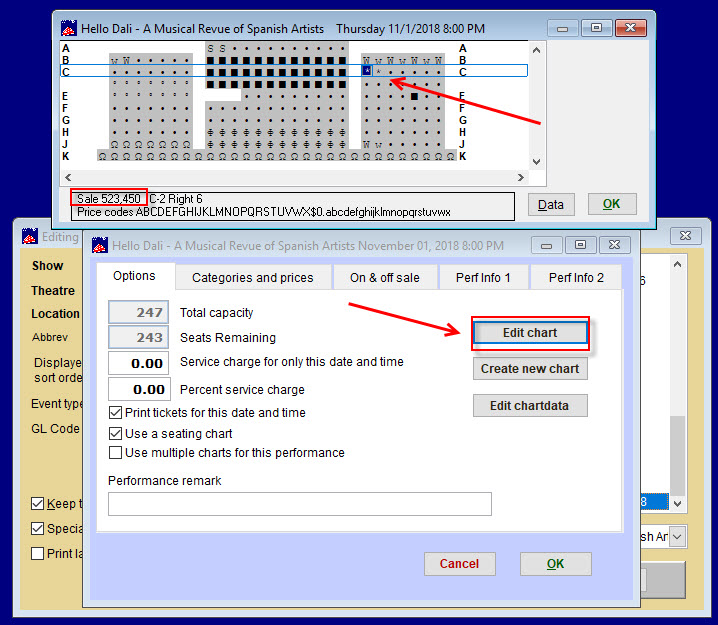 In this example, the sale number is 523,450.
Double click on one of the asterisks.

NOTE: you have to release seats one at a time.

Click on the down arrow under Status and choose the appropriate character. In this case, we chose the ascii character 249 ? (which is the dot).
Click on the Release this seat button and make sure the sale number changes  to 0. If it doesn't, you can manually type in 0.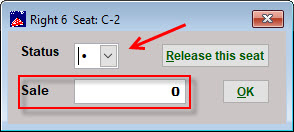 Notice the chart shows one of the seats has been released.

To release more seats, repeat these steps.
Click on the OK button of the seating chart and the second OK button within the Options tab.