(Last Updated On: October 5, 2015)
Go to File | Label and Receipt setup.
Click on the Modify any report button.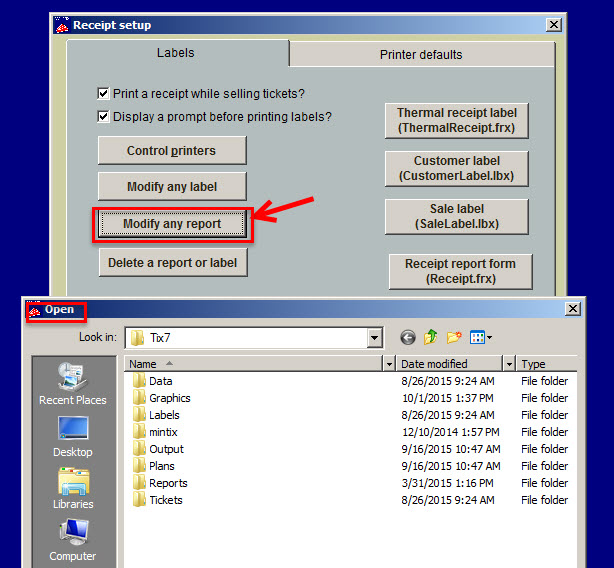 A Windows dialogue box Open will come up.
Double click on the Reports folder.
Then double click again on the Receipts folder.
You will see all receipts in your database there.
Double click on any one of them to open it.
The Report designer window will come up.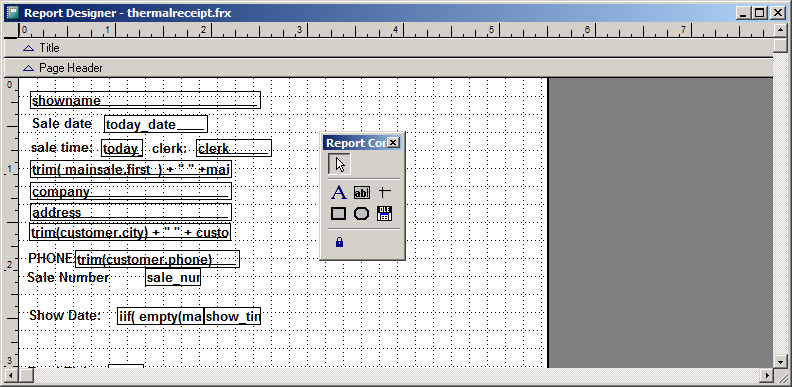 Double click on any field as you do with the ticket format, go to the style tab and change the font properties.