(Last Updated On: March 9, 2015)
1. Daily sales report for 1 show now supports multiple shows.
Go to Reports | By day | Show for a day.
Use CTRL + click to select more than one show not listed next to each other. Use CTRL + shift to select all shows in a group listed next to each other.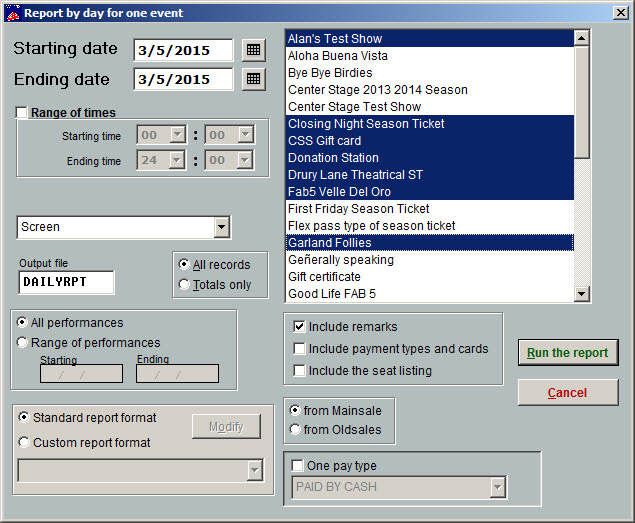 2. Backups are now zipped files.  This takes up less space, and and makes it faster and easier to back up.
3. Ticket printing now supports bar codes on the Boca using the FGL printing methods.
4. Inactive names report will go to a spreadsheet or text file, as well as the screen.
Go to Mailing list | Utilities | Remove inactive names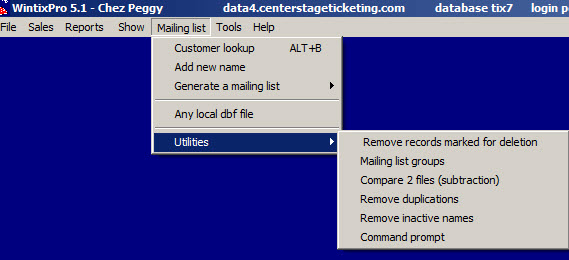 Click on the Report on the names to be removed button.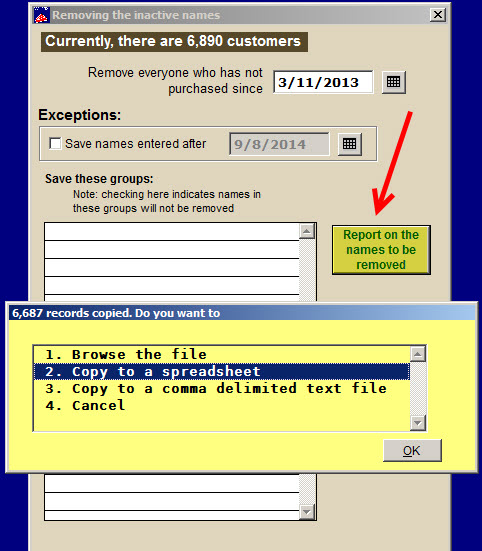 5. Pay type report has columns relabeled to Total sale incl SC & donation and Total paid. This shows you where extra money is coming from.  (You don't have to do the math to adjust for service charges and donations.)
Go to Report | By show | Pay type
Choose either Run of show or Single performance (see screen shot below).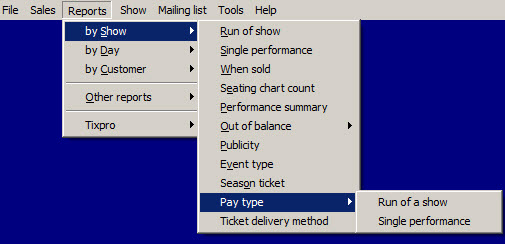 This is what the report looks like: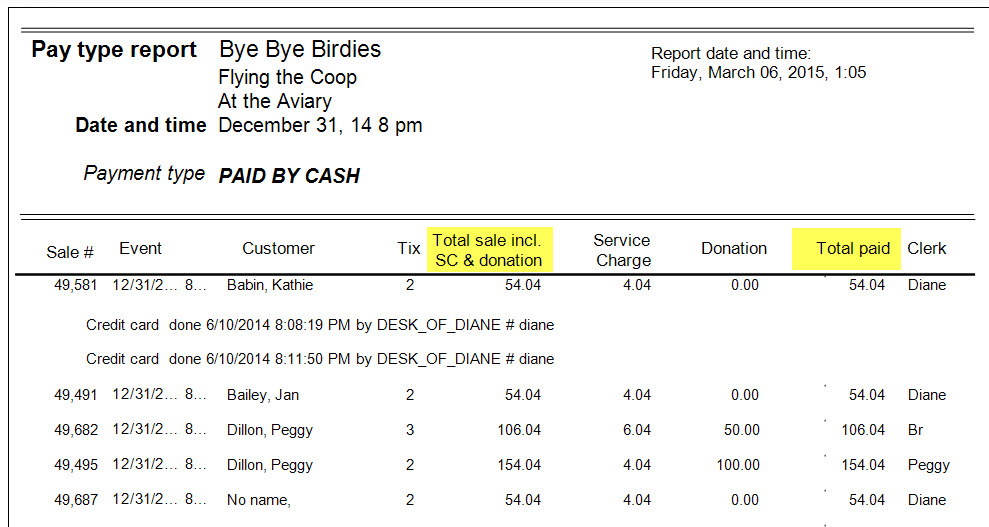 6. The Selling a ticket form will keep the ticket delivery from one sale to another. You don't have to keep choosing the ticket delivery method now. Before, the ticket deliver field was blank and you had to use the drop down menu and choose the method each time.