(Last Updated On: February 20, 2015)
In Wintix, click on Show | Edit a show | <choose the show>. See screen shot below. Click on the Internet options button.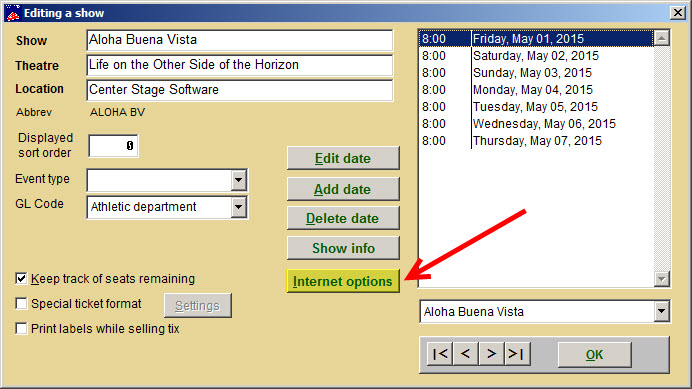 Under Maximum number of tickets that can be purchased in a category, click on the down arrow to decrease the number and the up arrow to increase the number.  See screen shot below. Once you have chosen the desired number, click on the OK button.