(Last Updated On: December 16, 2014)
In Wintix, go to File | Initialization | Options 1 tab
Click on the check box labeled Attach a customer record to each sale
Click on the check box labeled Automatic lookup of addresses when selling tix
Click on the Save settings button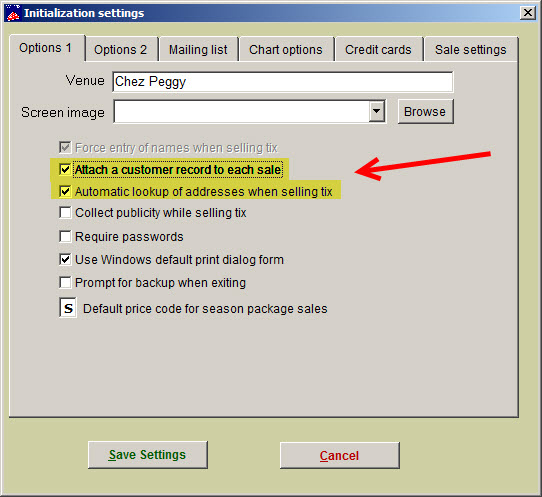 When you start to do a regular sale, this window will appear: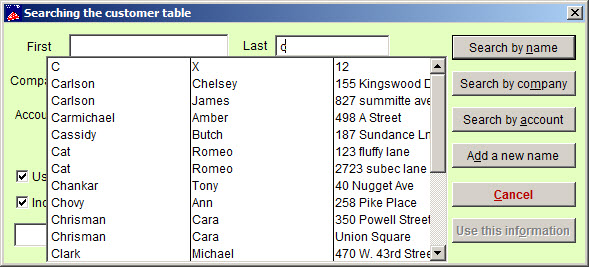 Enter the last name of the customer. You will see a list of customers. Once the name is highlighted, double click the highlighted name and the record will appear. See below: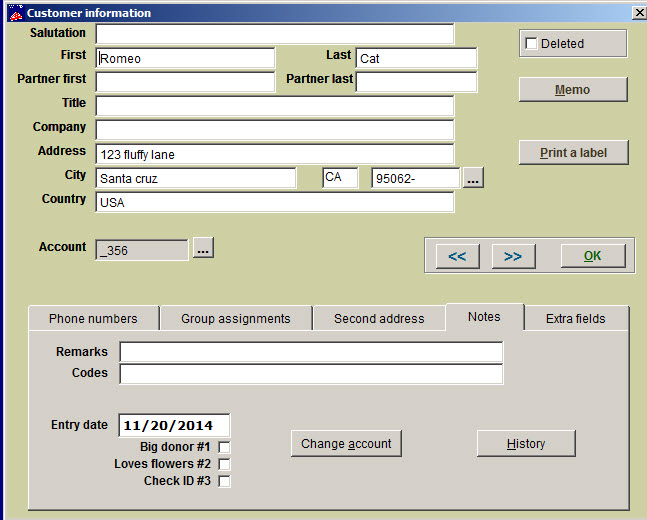 If this is the correct record, click the OK button and this window will appear: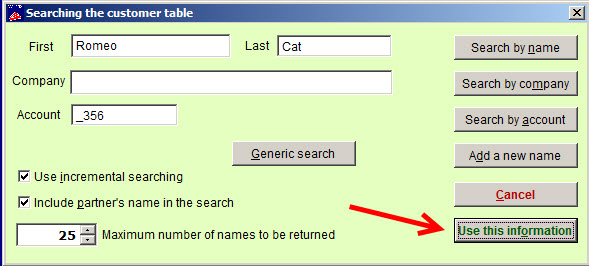 Click on Use this information and Wintix will then take you to the Selling a ticket window.
Complete the sale. When you get to the Finish the sale tab, the customer's name will appear below the Clerk field.