(Last Updated On: March 25, 2015)
To updated your mysqldump.exe file, so your backups are working properly, click on this link:
https://www.dropbox.com/sh/nwsh208bkszdf2a/HO_KrHWdr-
Click on mysqldump.exe and save it to your computer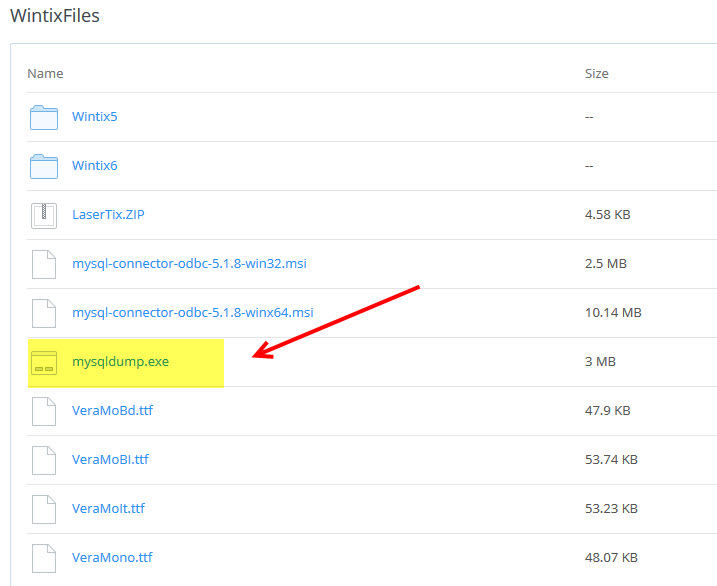 Make a note of where the file was saved so you can find it for the next step
Navigate to the file location/directory where mysqldump.exe was saved on your computer.
Right click on mysqldump.exe and choose Cut
Bring up another Windows explorer window (Note:  This is not the same as IE (Internet Explorer)):

In Windows XP, right click on the Start button on your computer (or the Windows logo button on the far left of your task bar) and choose Explore.
In Windows 7 or Windows 8, right click on the Start button on your computer and choose Open Windows Explorer

You will then see a window that displays the files contained on your computer.
Navigate to the Tix7 folder located on your C drive.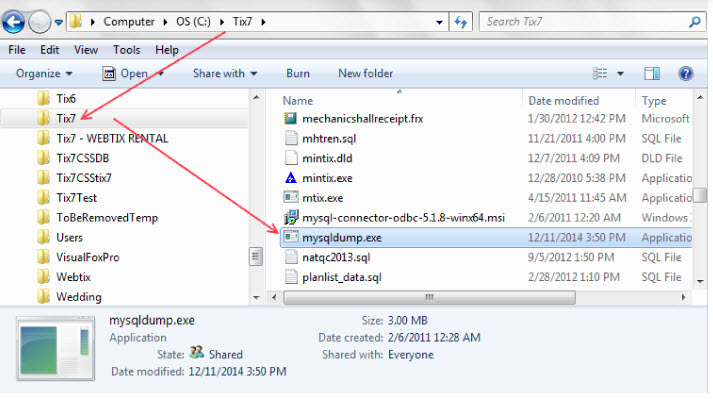 In the Tix7 folder, right click and choose Paste.
You will see a message "The file mysqldump.exe already exists in that directory, do you want to overwrite it?"
Click Yes

Or you will see a window with the top option being Copy and replace.
Choose Copy and replace.

Now try running the backup through Wintix again, which should now be working as expected.