(Last Updated On: August 5, 2016)
If you have groups that make reservations on a regular basis (such as a school group or a group from a retirement home), the best way to manage their reservations and review payment updates, is to assign them to a group.
Learn how to set up groups here.
Here's an example of a group we want to monitor in terms of their reservations: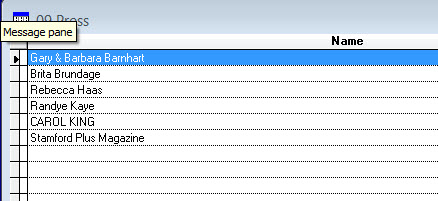 To look at their reservation, sales, and payment history, click on Mailing list | enter the name | click on the Notes tab | click on the History button.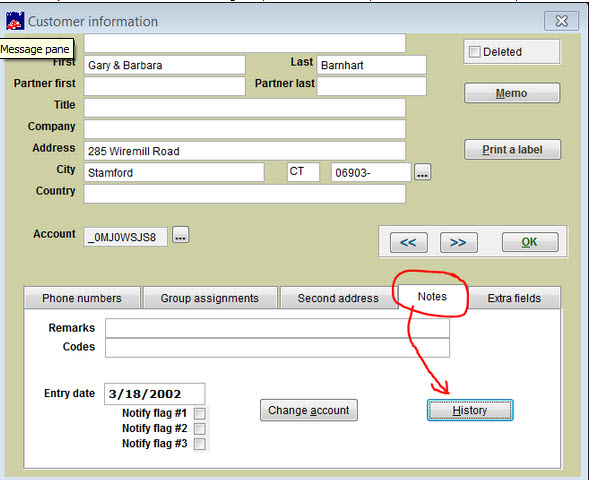 Once you click on the History button, you will see a listing of each transaction.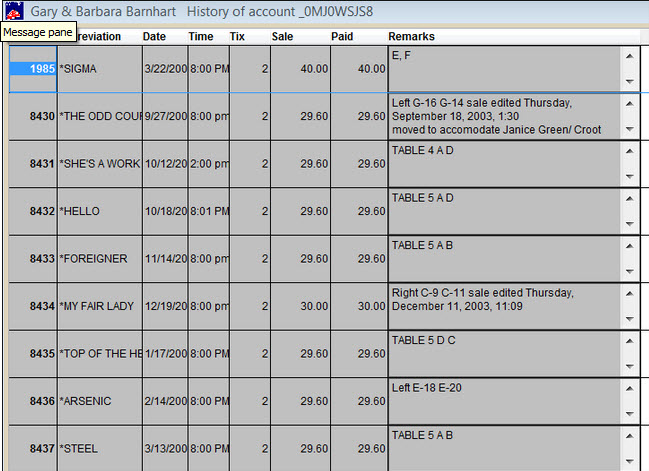 You will be able to see the total amount of tickets, the sale, as well as what was paid. You will be able see each transaction and whether they are in balance or not.  When you find an unbalanced transaction, you will be able to double click on the transaction to make any changes, etc.