(Last Updated On: September 15, 2015)
Sometimes you might have groups that reserved seats long in advance of a performance but working in a busy box office, you may forget that they have not paid their balance by the time the show is near.
If you work with certain groups on a regular basis that use a reservation system, the best way to keep track of the reservation payments is to use the Groups function in Wintix.
There are a couple of Wintix reports you can run to keep track of them.
1. Run an out of balance report either by Run of a show or Single performance. Your transactions that are designated as reservation payment type will be out of balance.
Go to Reports | By show | Out of balance | etc.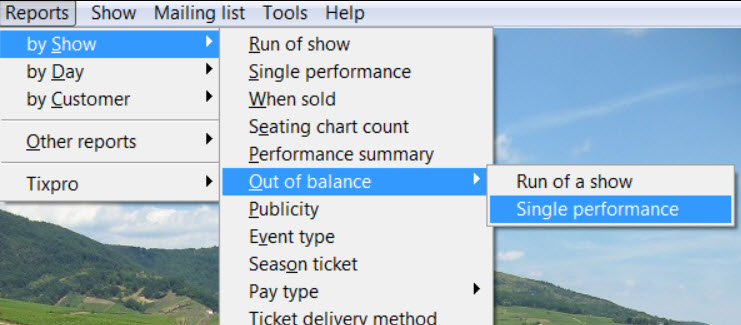 Though this report will include any payment that is out of balance, you will be able to see which transactions were by reservation.

2.  Run a report by Show | Pay Type | Run of a show or Single performance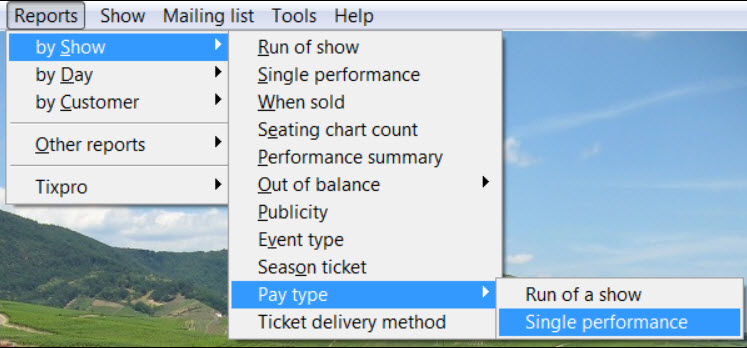 Choose the show. Choose pay type = Reservation.  You can either choose radio buttons All records or Just the totals.  If you need to know which transactions have the Reservation payment type, then you would want All records.  You can send the report either to screen, to printer or to file.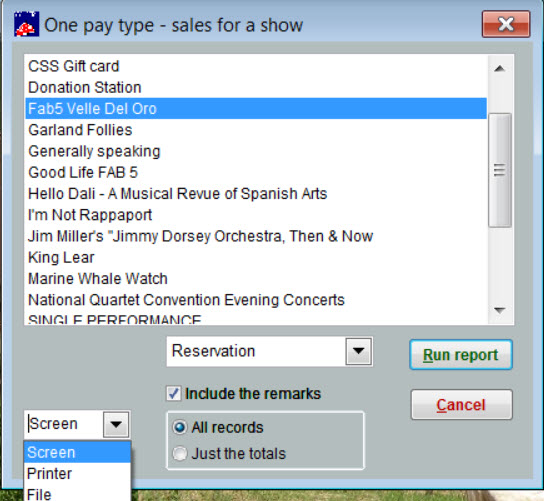 How to keep track of groups making reservations on a regular basis.