(Last Updated On: December 4, 2017)
In Wintix, click on Report | By Show | Run of Show | choose Oldsales.  (See screen shot below.)
In Wintix 5, we often choose to run it to a  DBF file (and convert it to a spreadsheet). The output file is RunOfShowReport.  You can rename that to whatever you like.
In Wintix 6, you can run the report directly to a spreadsheet.
Click on the Run Report button. If you use the same Output file name RunOfShowReport, you will see this prompt appear:
Choose item # 1. You will be able to then access the same report in your spreadsheet program.
If you have Wintix 5, the next window that appears is the following (see screen shot below):

Choose # 2. Wintix always saves the file to your C:\tix7\Output\RunOfShowReport or other chosen name.  The file will now open using your system's spread sheet program. (See screen shot below for an example of what it will look like.)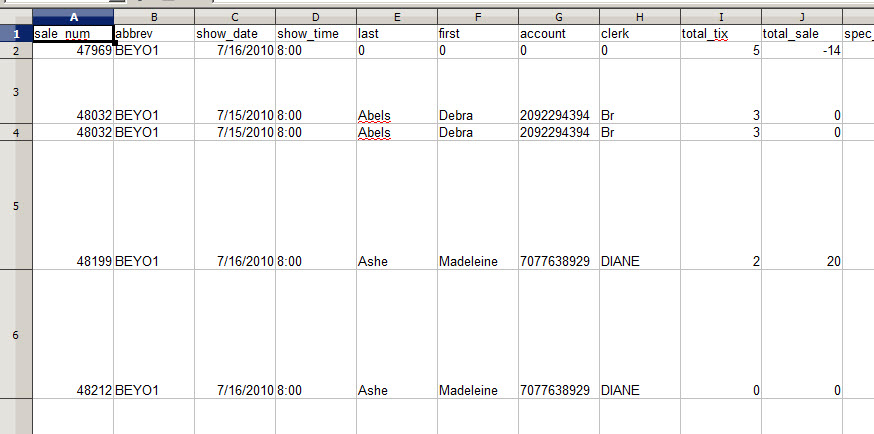 Remove the columns that you don't need. Look for the email addresses at or near Column EE. (See screen shot below.)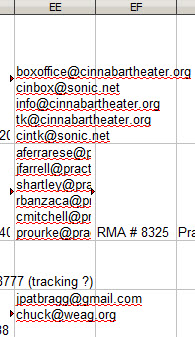 Remove any patrons whose email addresses aren't listed.