(Last Updated On: May 11, 2017)
Donors can be the lifeblood of any theatre and you want to be able to track how much any given patron has donated. This information can be used in many ways: determining who has responded to a donation campaign; determining who deserves special thank yous and consideration (reward them by putting bouquets in their seats or inviting them to a special event!); create a list of smaller donors and court them to become bigger donors, etc.
Here's how to run a report that will show you the cumulative total for each donor.
In Wintix, go to Reports | By day | Donations.
Choose your starting and ending date.
Click on the radio button Report on the totals for each customer.
Click on the radio button Totals only.
Run the report to whichever format you desire.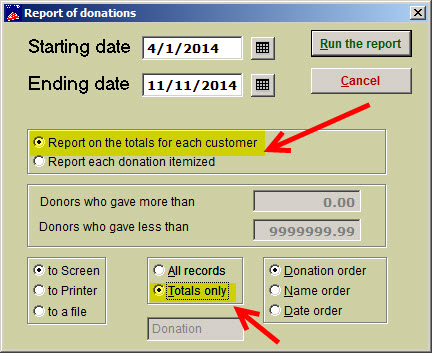 Here is an example of the report: