(Last Updated On: August 26, 2014)
One of our Wintix users had a clerk who was mistakenly allowed to print tickets on a sale where the credit card was not processed for payment.
To prevent this so tickets will not print without an authorization/approval code, go to:
File | Initialization | click on the Sale settings tab

UNcheck the box Print tickets in a sale without payment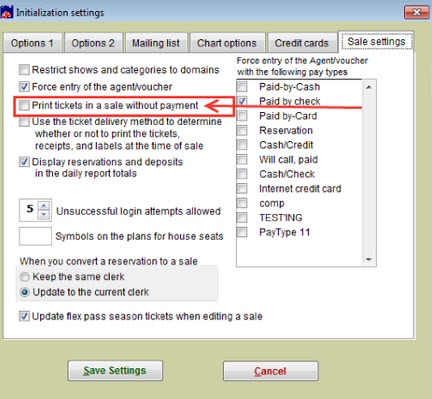 Click Save settings
Now, when you try to print tickets to a sale where the credit card has not been processed and there is no authorization/approval code, you will receive the following message:

This is a credit card sale and the authorization is blank.  Therefore, the tickets will not be printed now.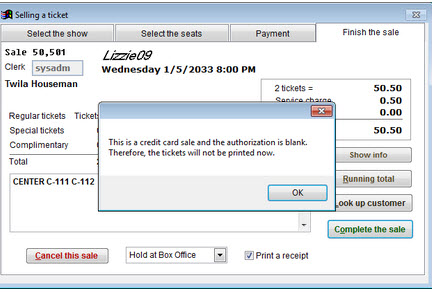 You will need to go back into the sale record and process the credit card before the tickets can be printed.