(Last Updated On: March 21, 2014)
Are you having trouble installing a printer driver?
Here are some troubleshooting tips  because Windows may not recognize and install the driver for the device.
Make sure the USB cable from the printer is plugged in to the USB port on the computer.
Open your Devices and Printers window and check to see if you have a device listed under "Unspecified."
Right click on the 'Unspecified Device' and clicked 'Troubleshoot' (see screen shot below as an example only).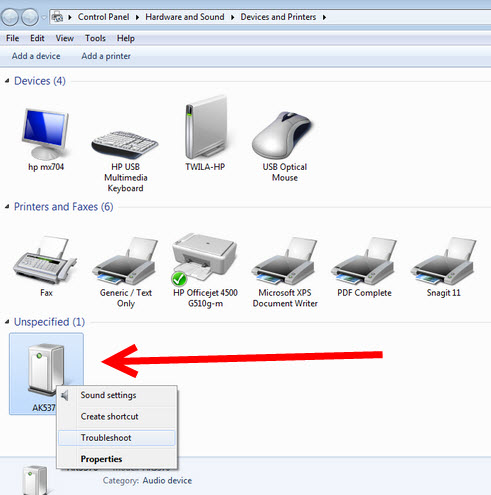 Windows will try to detect the problems with the device.
Windows should eventually ask you if you want to install a driver for the device.
Click Yes, Apply this Fix.
That should allow the printer to now be operable and ready to use.