(Last Updated On: October 2, 2017)
Canadian postal codes include letters as well as numbers, so you need to set up Wintix to accept them.
In Wintix, click on File | Initialization |Options 2 tab. Input ten (10) X's then click on Save settings.
You should be able to input and save postal codes from now on as well as regular zip codes.
Here is what all these mysterious characters in those fields mean:
X = any character
! = capitalized
9 = number only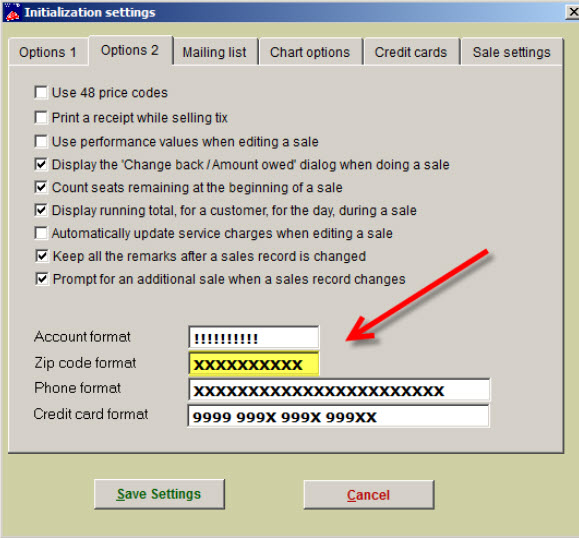 Here is how a Canadian customer information record looks in Wintix after formatting the postal code: