(Last Updated On: December 11, 2015)
The Error message reads: "The chart is not the same size as the seating plan. This performance has not been set up correctly."
Note: This error occurs when you're in Sale | Regular sale | <choose a show> |Select Seats. This error also occurs when you're in Show | Edit a show | Edit date | Edit chart.
This indicates that the chart and the plan are for different layouts. The easiest way to take care of it is to delete the old chart and enter a new (proper) chart, built from the correct plan. Sometimes, that is not possible (like if you have sales done on that chart).
Here are the steps:
Back up your data.
Get a Report |by Show | Single performance and include the seat listings. Print it out.
Go to Show | Edit a show | <select the show> | <select the performance> | Edit Date.
Check the Use multiple charts for the performance box.
Click on the Edit chart button.
Click on the Add chart button and add the correct plan.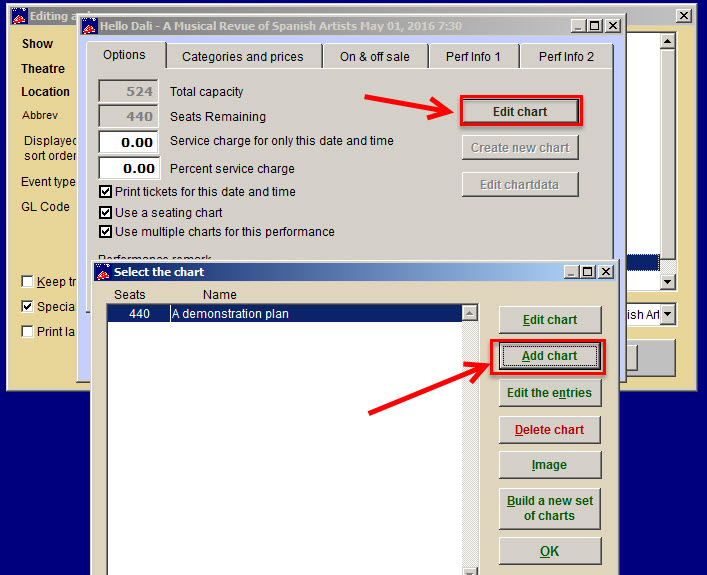 Using the Performance report, look up each sale. Click on the Other information tab.
Click on Change performance.
Once you are done exchanging, you can delete the old (bad) chart.
Using Windows Explorer, go to your C:\Tix7\Plans subdirectory. Erase all the CDX and PLN files. These are temporary files and are automatically re-created.
This is the quickest way to take care of the problem.