(Last Updated On: October 26, 2015)
In Wintix, go to Show | Edit a show.
RIGHT CLICK on Add Date (See screen shot below).
A box will come up allowing you to add several performance dates all at once.
Enter the information you wish, according to your specifications.
Click on Add performances.
That's all there is to it!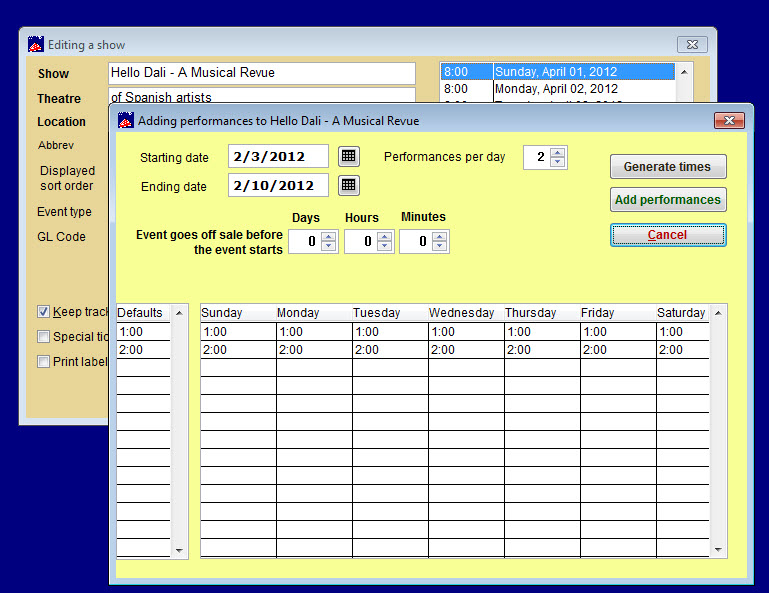 Note:
If you make a mistake, you will need to remove the performance and re-enter it. If you are dealing with several hundred performances (or several thousand) this can be daunting. Fortunately, there is a shortcut.
Simple click select the performances to be removed and delete them. You will probably want to use the shift-click to select a range of performances. Then, click on the delete button. All the selected performances will be removed.