(Last Updated On: November 18, 2015)
If you can think of a group of people you want in a mailing list, you can create one!
Click on File | Mailing list groups. You can add or delete groups here: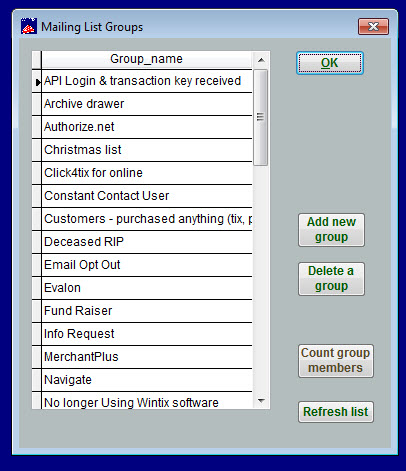 It's easy to add people to a group. Look up a record, then tab to Group assignments and check the appropriate box.