(Last Updated On: April 23, 2019)
If you want different settings for the off sale time for online sales, you will need to go into the internet options for that show.
Go to Show | Edit a show | Internet Options | Domains.
 Highlight the Domain INTERNET in the left column.
At the bottom of the left column is a section labeled Performances go off sale.
You have the option to type in any number, and check either Before the off sale setting or After the off sale setting.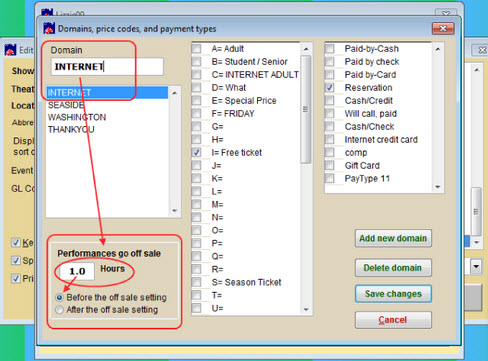 Learn how to set up your on and off sale times when editing a show.
NOTE: Remember that permissions must be turned on for all clerks to be able to sell tickets for any off sale or past performance date and time. Click here for instructions.