(Last Updated On: October 30, 2018)
Wondering if you can create a waiting list in Wintix so people can sign up for tickets if they become available?
To create a waiting list for just one show:
Go to Show | Utilities | Add a new show.
In this example, we are setting up a wait list for Hello Dali and copying the data from the show.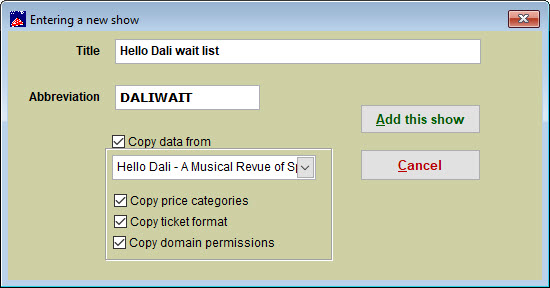 We enter the same prices/price categories as in the regular show. BUT we also add a corresponding category to each price that is a reservation only for $0.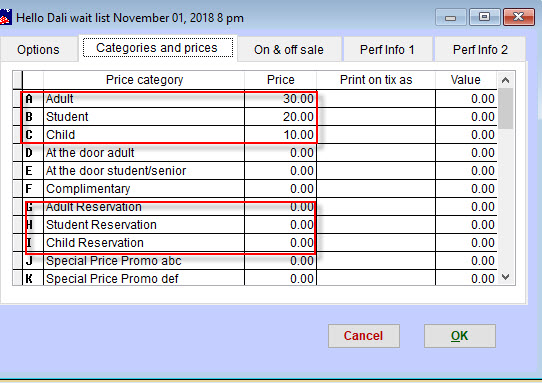 In the Edit a show window, click on the Internet options button | Domains.
In the Internet Domain, make sure your price categories are reservation only and check Internet credit card.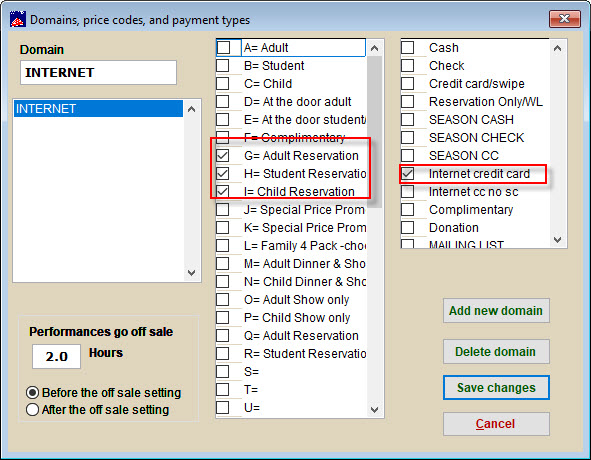 In Webtix, an online customer will see something like this.
They will not be charged any more at this time.
Back in Wintix, once a spot has opened up, go to the sales record and click on the Other information tab.
Click Change performance and exchange the reserved "Wait list" tickets for tickets to the performance.
For in-house sales, just do a regular sale for the wait list show BUT make sure the payment is RESERVATION.