(Last Updated On: April 20, 2017)
This report has two uses
1. Get an indication of how season ticket sales are doing.
2. Get a list of all season ticket holders to print on mailing labels.
Go to Reports | by Show | Season tickets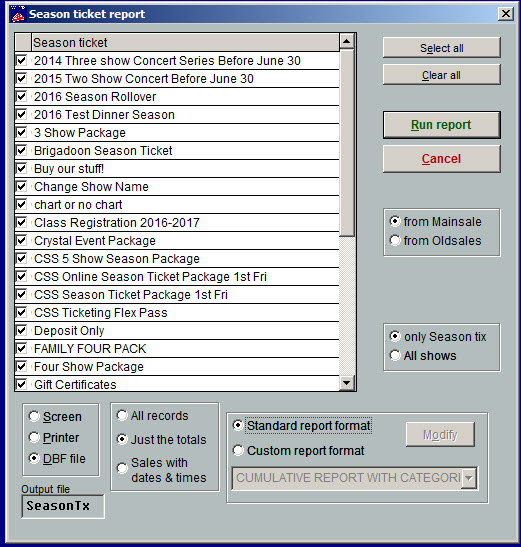 There are several option to display what you need:
By default, all the season tickets will be checked to include. At the upper right, you can click the Select all or Clear all button to choose.
If you select the only Season tix radio button, the report will include all season tickets from both mainsales and oldsales.
If you select the All shows radio button, the report will include ONLY season tickets that are on sale right now.
If you are planning to run mailing labels (or do a mail merge), you need to send the output to a DBF file. The DBF file is what Wintix, your word processor, or spreadsheet will use.
Here is an example of what the report looks like this when run for just the totals: