(Last Updated On: December 11, 2014)
Some theatres want to store their Wintix backup on just one computer in the network, instead of on each individual computer.
Here's how to do a remote backup:
Bring up a command prompt window

The steps taken to get the command prompt are slightly different, depending on what version of Windows you're running.
For Windows 7 – click the Start menu

The cursor should be flashing in the search box, right above the Start menu
Type command, you will see a list of files containing that word (command)

You should see Command Prompt near the top of the list, click on Command Prompt
For XP – click on the Start menu, then click Run

That will open a box named Run
Where the box says Open, type cmd
Click OK

You should now have a black window, named Command Prompt, with a flashing cursor.
Make note of the directory that is displayed in the Command Prompt window.  That is where your backup file will be saved.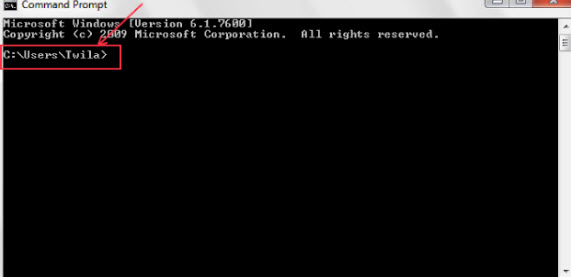 Type the command: mysqldump -h <server IP address> -u <yourusername> -p --opt <yourdatabasename> > DailyBackup.sql
PLEASE NOTE THAT YOU WILL NEED TO ENTER YOUR USER NAME AND DATABASE NAME IN PLACE OF WHAT'S ALREADY TYPED IN ABOVE.
Click enter.
You will then be prompted to enter the password for the user name you're using.
Click enter again.
The cursor in the black command prompt window will be flashing on a blank line.
Once the cursor is back to the C:/Users directory, the backup will be complete.
The DailyBackup.sql file can be located in the directory that the command prompt opens to.