(Last Updated On: September 11, 2015)
Setting your show's on and off times can easily be be changed by going to Show | Edit a show | (double click on the performance).
Click on the On & off sale tab. (See screenshot below.)
NOTE: Wintix uses a 24 hour clock, so remember to set the times correctly.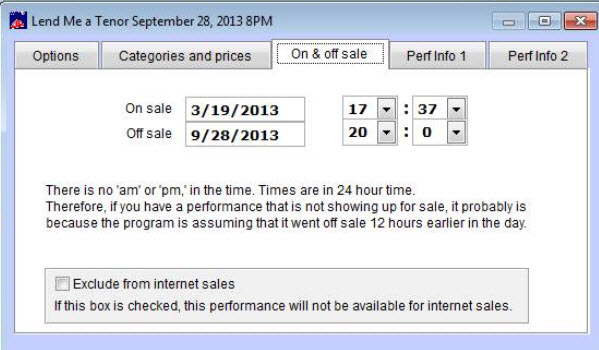 See how to adjust your times while adding a show.