(Last Updated On: September 23, 2015)
Mailing List Groups are a valuable feature in Wintix and you need to treat them as such by periodically running reports to make sure you remember what they are called and who are the members of each group.
This is important because if something should happen to your initialization files, the names could revert back to the default names of Group 1, Group 2, etc.
To learn how to use mailing list groups, click here.
QUICK TIP: Take a screen shot of your mailing list group names by going to File | Mailing list groups and save it.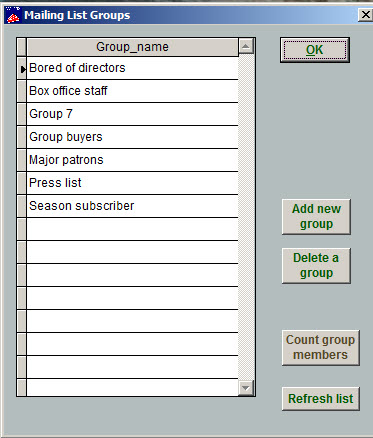 In this post, we'll discuss how to generate a report and how to find a mailing list report that has already been generated.
GENERATE A MAILING LIST REPORT
Go to Mailing list | Generate a mailing list | Create a new list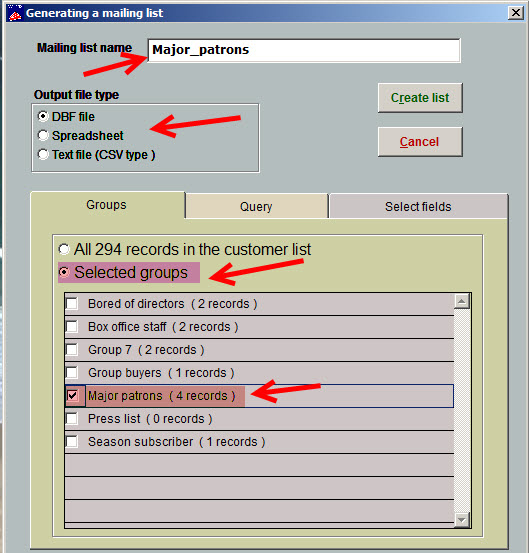 Choose a name for your file and an output file type.
Select the radio button Selected groups. Choose which mailing list you would like to run to a report.
If you click on Select fields, you can select what you would like to run, such as name, phone, address, account, etc.
Here's an example of what it looks like as a spreadsheet:
FIND A MAILING LIST THAT HAS ALREADY BEEN GENERATED
Go to Mailing list | Generate a mailing list | Select a list and print a report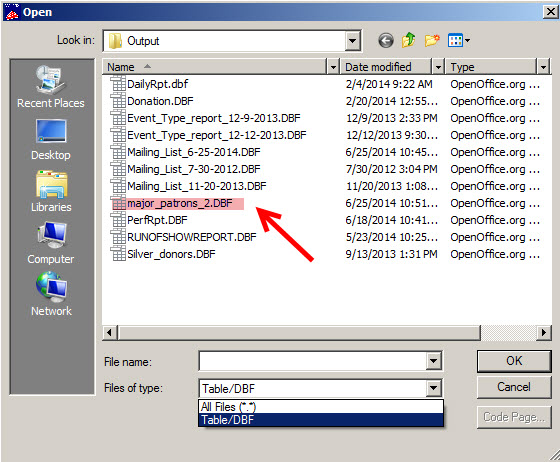 Wintix automatically saves the report you've generated into the Tix7/Output folder.
PLEASE NOTE: The Files of type drop down menu defaults to Table/DBF. If you ran your report to a spreadsheet or CSV file, you need to select All Files (*.*) from the drop down to see the file.