(Last Updated On: March 17, 2014)
There is an option in the Authorize.net settings that requires customers to fill in a CAPTCHA or Security Code – your patrons must type in the code to prove they are humans and not 'bots'.
Here's how to check that setting:
Log into Authorize.net using your login and password.
On the home page of Authorize.net, click on "Settings."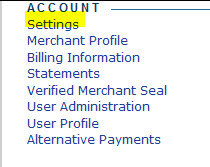 Under Transaction Format Settings, click on "Payment Form."


Check the box under the heading "Security code."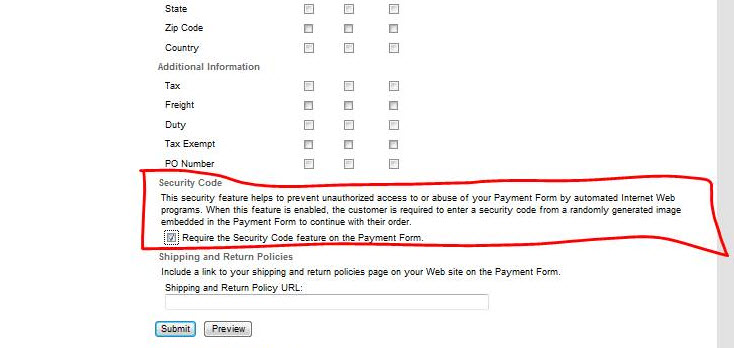 If the image still doesn't appear, contact Authorize.net about.  By the time your patrons are on that page, that is an Authorize.net page, not a Webtix page.