(Last Updated On: October 15, 2015)
In Wintix, go to the sale that was cancelled.  Click on the Other information tab. See screen shot below: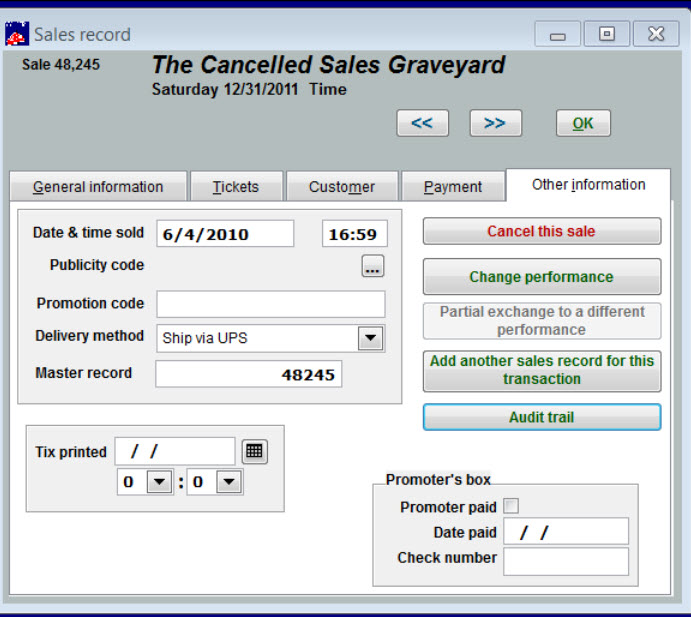 Click on the Audit trail button.  The Audit trail window will appear and it looks like this. Print this out.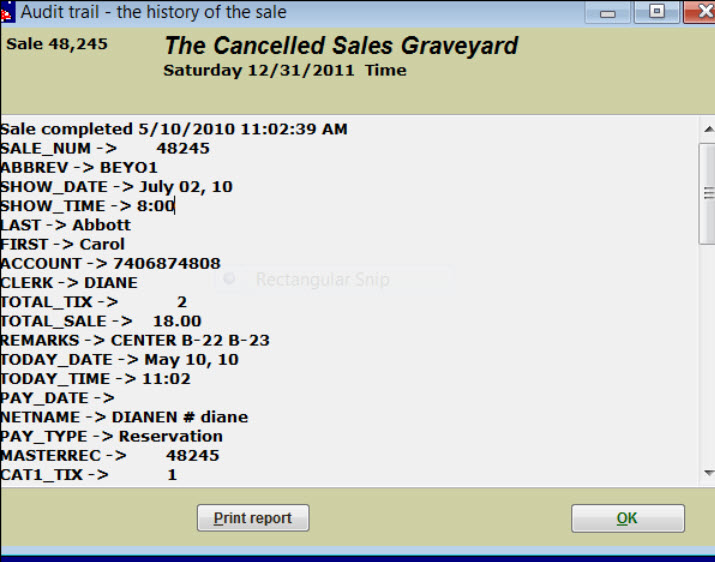 Look at the third line and you will see the Abbrev field. You should be able to see by the name of the Abbrev field what the name of your show is.  The Audit trail gives you the show date and time, plus the customer information, seats that were chosen as well as the payment type (reservation), etc.
Redo the sale. If the original sale was cancelled, the original seats should have been put back into inventory. Are these seats still available? If so, once you have completed the sale, go back in and edit the redone sale. Click on the Other information tab and change the sale date to the original date when the original amount of money was received.