(Last Updated On: November 18, 2015)
You don't have to manually check each customer's information  to send an email reminding them about an upcoming performance.
Click on Mailing list | Generate a mailing list | Export email – see screen shot below.

Then choose the Select by show or performance tab and also choose the output file type you wish to export the data.
If you are only interested in emailing a group of patrons who are attending a specific show and performance, choose the radio button labeled Select by single performance. Once you choose that radio button, you will see the list of performances on the right hand column become highlighted. Check the performance you wish to email your patrons.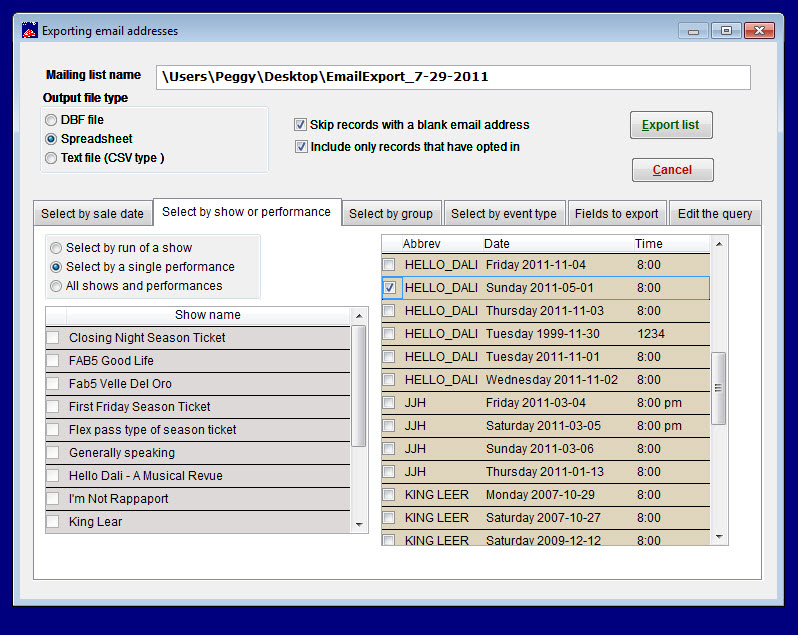 The list that is generated will be exported to whichever output type you choose. Make a note as to the location. The location will look something like this: \Tix7\output\EmailExport_6-1-2011.