(Last Updated On: January 17, 2018)
In this example, Judith Jacobs bought some tickets but she now wants Mary Hill to be able to use them.
The sale is under Judith's name but needs to be changed to Mary's name.
In the Sale record, click on the Customer tab.
Click on Attach another customer.
When asked if you are sure you want to attach another customer, click Yes.
In the Customer information window, look up the customer you want to attach to the sale.
Click OK and Use this information.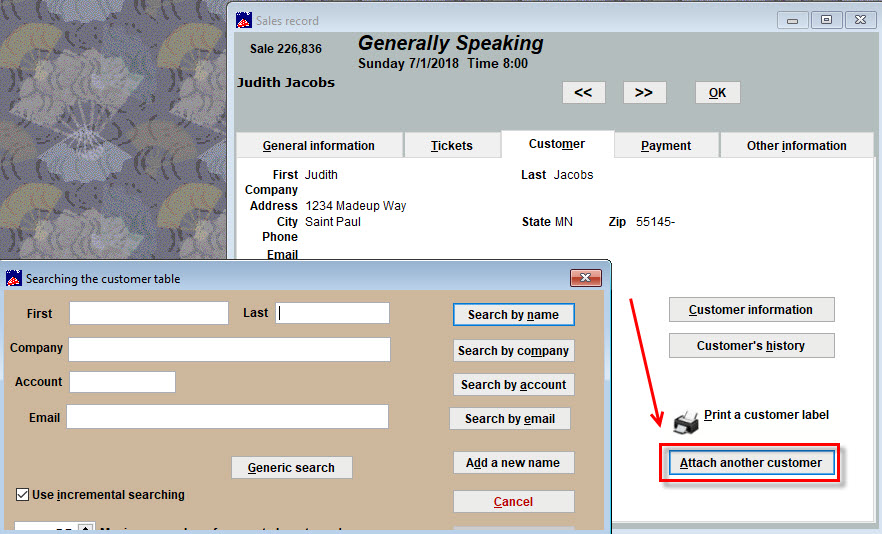 The sale is now under Mary Hill instead of  Judith Jacobs.
Make a note in the remarks field on the General information tab of the sale record noting that Judith Jacobs transferred the tickets to Mary Hill.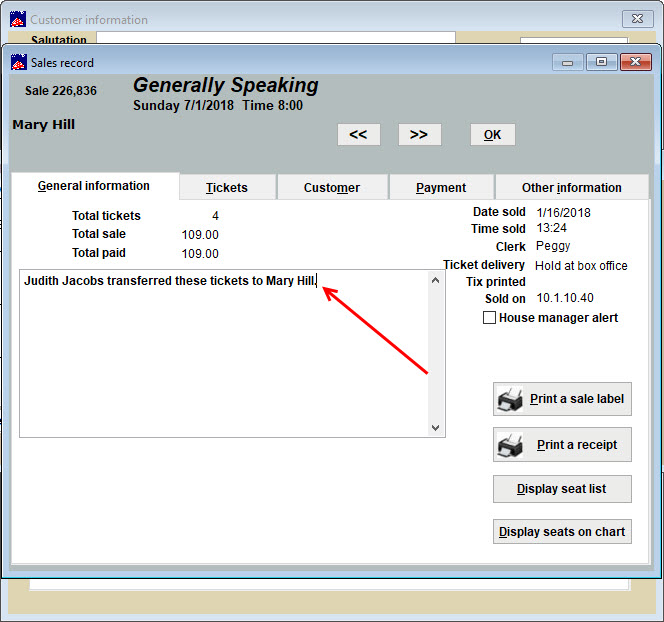 For a season ticket sale with reservations made on the ticket, you will need to repeat this process for each reservation.