(Last Updated On: January 17, 2020)
NOTE: As of 9/24/19 we are no longer updating Wintix 5 (except to provide an emergency solution) because our programming department is dedicated to developing Wintix 6 and future versions of our software.
That said, if you are on an extremely old build date of Wintix 5, you can still download an update to the latest build date of 11/20/19.
Updating Wintix is simple.
Go to Help | About Wintix | click the Download update button and follow the prompts.
If you see a message DynaZip Unzip warning – a file already exists, do you want to overwrite it, click Yes to all.
Then go back and verify the date in Help | About Wintix.
But let's say the date is still old and didn't change.
The first thing to do is right click on your desktop shortcut and select Properties.
The Target should be pointing to startwintix6.exe (if you are running Wintix 6) or startwintix5.exe (if you are running Wintix 5).
Startwintix6.exe or Startwintix5.exe allows you to download the update.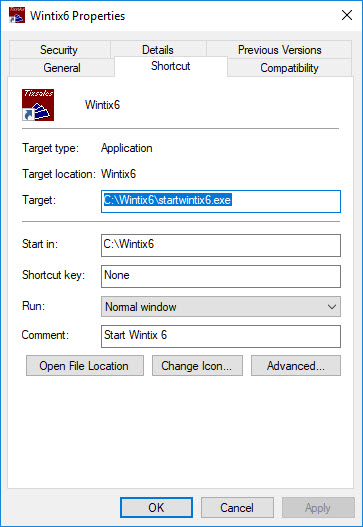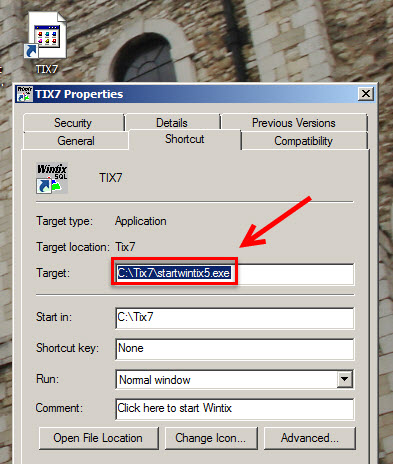 NOTE: Sometimes, people pin wintix6.exe or wintix5.exe to their taskbar and use that to open Wintix.  If they use that taskbar shortcut to open Wintix after downloading an update, then the update will not be applied.
Always use the desktop shortcut when updating, not the taskbar shortcut.
Still having trouble downloading an update?