(Last Updated On: May 15, 2017)
Go to Tools | Ticket Printing | Print Tickets for a Day. The screen shot below shows you have several options.
Notice you can input a starting and ending date, and you can choose Only unprinted tickets or All tickets.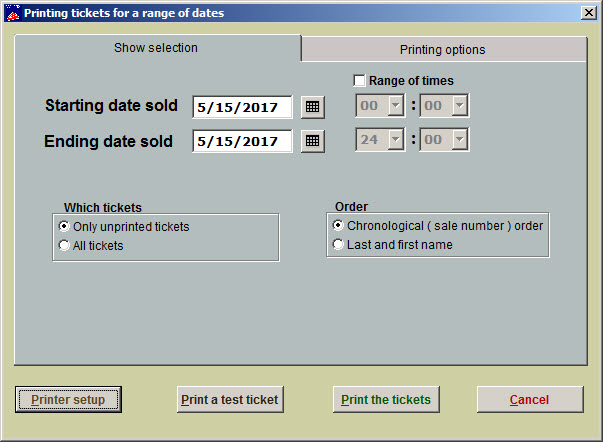 Next, click on the Printing options tab. See what options you can display.
For example, we chose Print sales for 1 clerk = Webtix and checked the box Print only 1 ticket delivery method and clicked on the Print tickets button.
The screen shot below is the next window that displays. Instead of actually printing out  tickets, you can get a report indicating which tickets have been printed and which one haven't. The report will be sent to screen.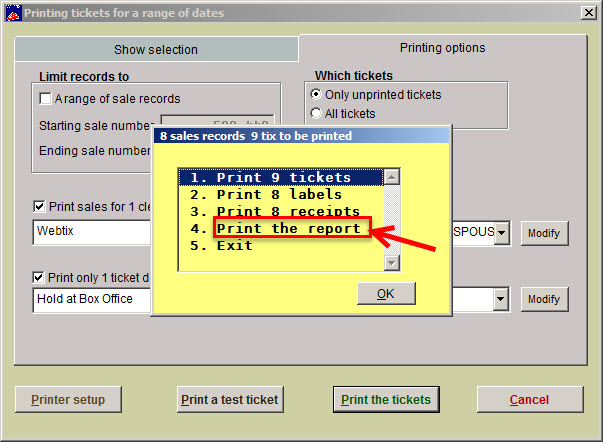 If the tickets have not been printed, there will be no date under Date printed.