(Last Updated On: November 13, 2015)
If you already have Wintix 5 and will be getting a new Webtix rental, Center Stage Software needs your customer tables.
In Wintix, click on Tools | Backup | Upload tables

A Command prompt window will open. Leave this open until your backup completes.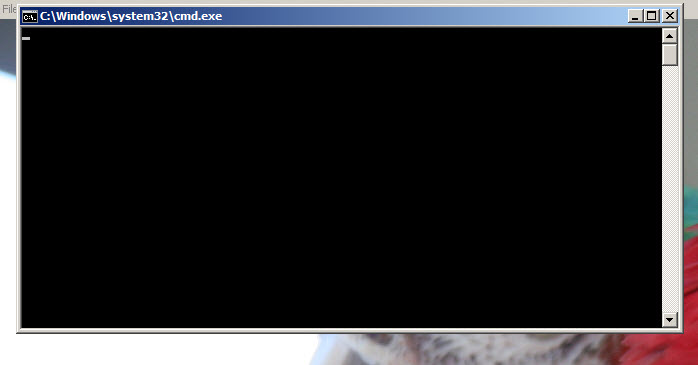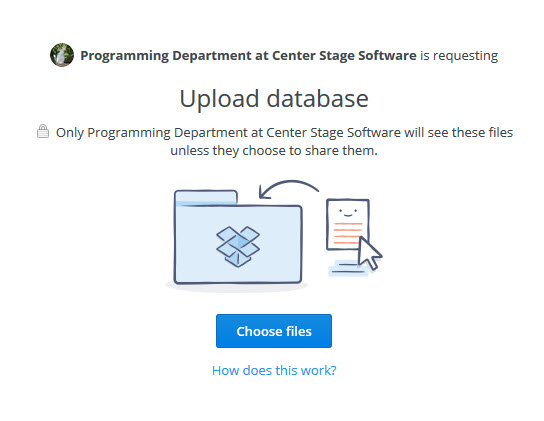 Click the Choose files button.
Navigate to your C:/Tix7/Output folder, select your backup, and click the Open button.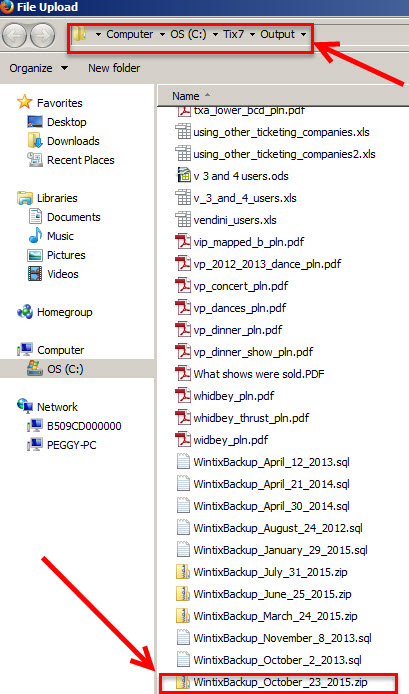 Once you have chosen your file, the next screen you'll see is this: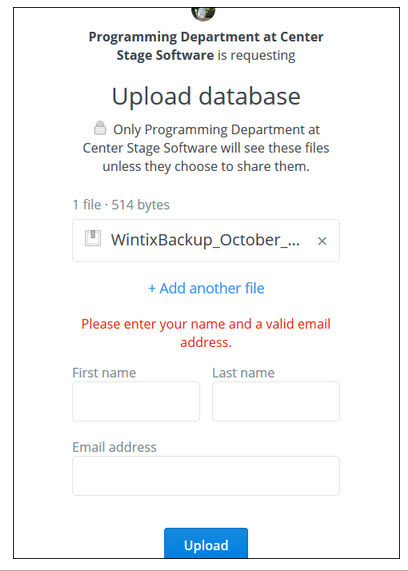 Enter your name and email address, then click the Upload button.
Once your upload is complete, you will see the message below and we will receive notice that we have your uploaded data.