(Last Updated On: April 27, 2016)
There are times when you have "null" values show up in the date on a ticket. This usually happens when you print tickets for a season ticket header. This also happens when the date field that is empty.
Tickets that display "null" can occur when you have a Flex Package set up to Print the season ticket header. The null displays because there is no date to display in a Flex Package.
The way an empty date shows up is as ".NULL." Removing this kind of date (while keeping the valid dates) requires modifying the ticket format.
Go to File | Ticket set up.
Select Windows printer setup.
Right click on the date field. Select Properties.
Uncheck Print the season ticket header and that will stop the tickets with null from printing out each time you sell that season package.
Make the Print when field to be like this: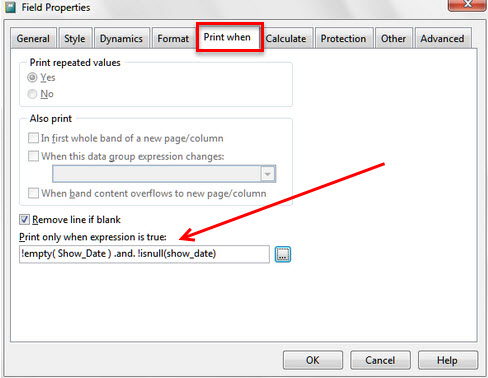 Save your changes and you are done.