(Last Updated On: May 11, 2017)
A Wintix user ran an Out of Balance report by going to Report | by Show | Out of balance | Run of show.
The report showed several sales that were not for the show being reported – the show was part of a season package. If this happens, make sure the Include the father/daughter check box is unchecked.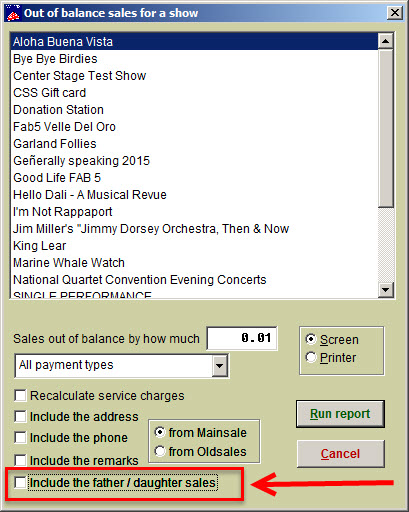 Here is an example of the report.