(Last Updated On: July 23, 2018)
When Webtix sales are complete, the online patron will see their receipt in their browser, and the receipt will also be  automatically emailed.
If you make the sale in-house, you can choose to email the tickets when the transaction is complete.
If you need to send the tickets and/or receipt manually, you have a couple of options.
Go to the sales record.
Click Print tickets.
Select the to Email radio button.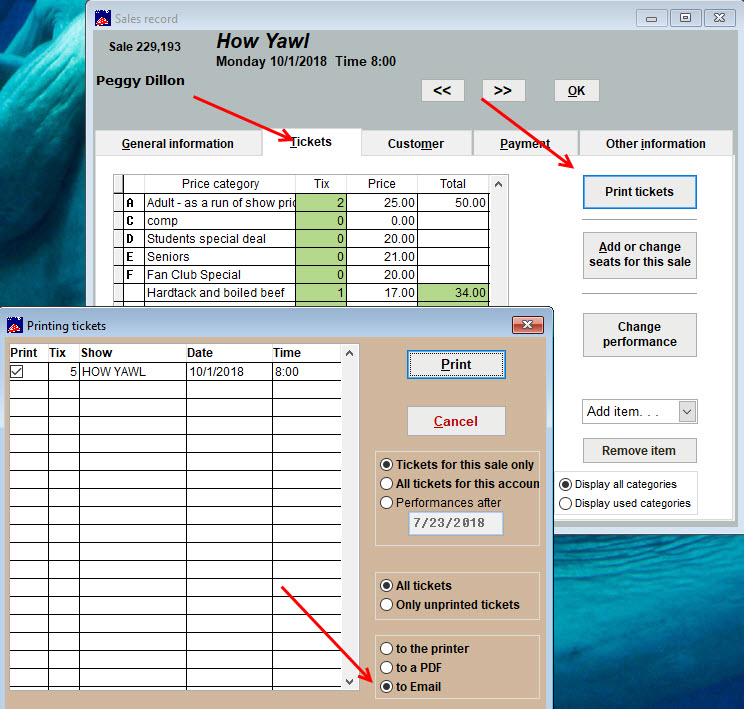 You can also click on the General information tab,
Click on Print a receipt.
Choose the to Email radio button.
You can ignore the Email tix with the receipt button. In this version of Wintix/Webtix, the tickets are always part of the receipt.