(Last Updated On: April 8, 2016)
Do you have a show that requires a unique logo or image (a special ticket format) or do you need to add a logo/image to your default ticket format?
To attach a logo or image to your default ticket format (lasertix.lbx)
First, save the logo/image file into the Tix7 directory (C:\Tix7)
Go to File | Ticket setup | Windows printer setup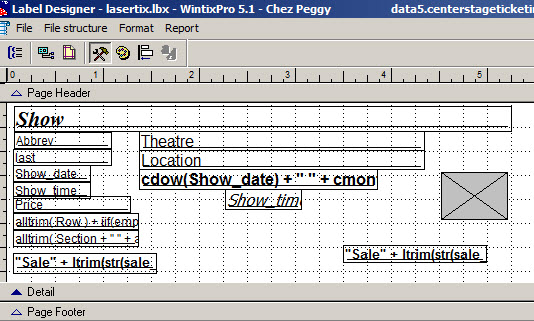 To attach a logo or image to a 'Special Ticket Format' (STF)
Go to Show | Edit a show
Click on the Settings button (next to the Special ticket format checkbox on the lower left side of the Editing a show window)
Then click Windows printer setup
Click on the black and blue OLE button on the toolbar (usually at the top of the screen). The button will stay highlighted.
NOTE: The following instructions apply to adding an image to both the special ticket format and default format (lasertix.lbx).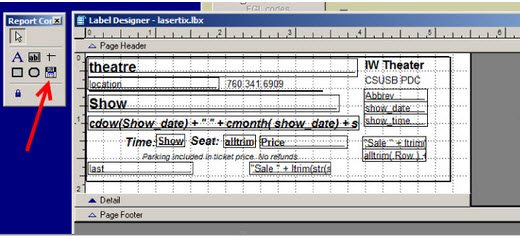 Draw a box in the blank area that you want to place the logo or image and the properties box will appear.
Click on the … (ellipsis) button beside the Control Source field.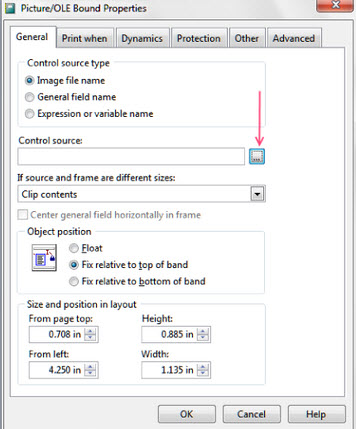 That will open a Windows dialogue box.  The dialogue box should automatically open to C:\Tix7
Click on the logo/image file you saved into that directory
Then click OK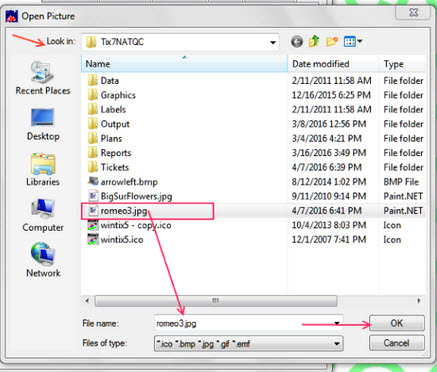 You're now back to the Picture/OLE Bound Properties window for the image you just added.
In the field If source and frame are different sizes, select Scale contents and retain shape.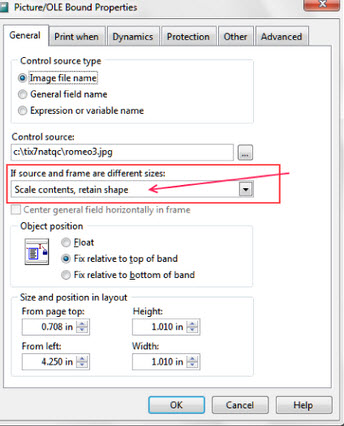 Click OK
Now you have your logo/image added to your ticket format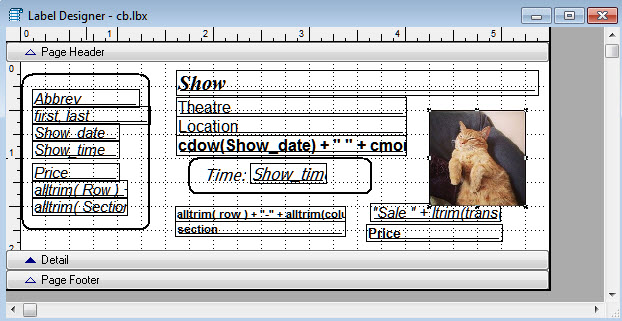 Now click File | Save and you're done.