(Last Updated On: November 2, 2017)
Go to Reports | by Show | Run of show. The Report for the run of a show window appears.
The screen shot below is from Wintix 5. (Wintix 6 has the option to view the shows in alphabetical order and run the report to a spreadsheet.)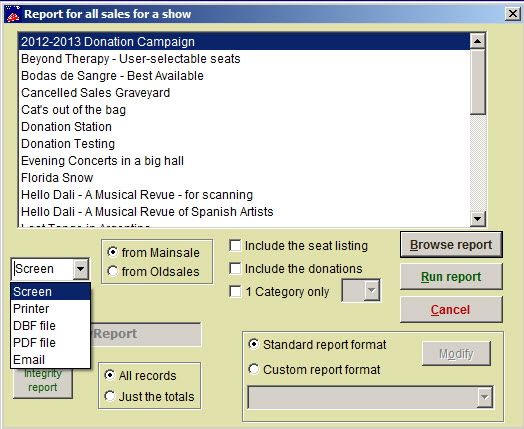 Here you have several options. First, with the drop down menu, if you click Run report, you can choose to send the report to your computer screen, your printer, DBF,  PDF, or email it as a PDF.
Next,  you will decide whether you want to see all records for the run of the show, or just a summary.  If you wish, Wintix gives you the option to include the seat listings, include donations, or just include one price category. Click in the box next to one or any of these to see what the report will look like with these inclusions.
Click on the Run report button and the report you specified will appear in the Report preview window.
Here's what a sample report looks like as a PDF: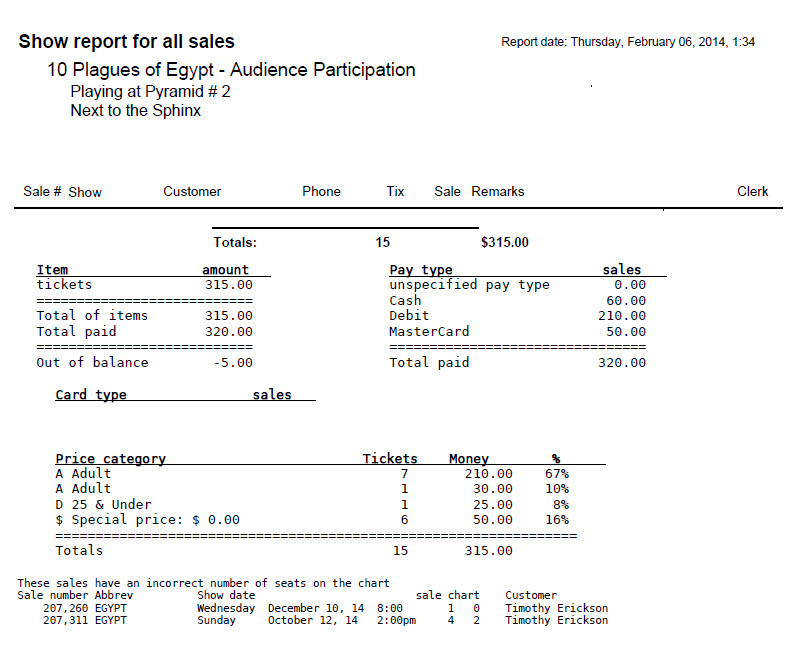 If you choose to Browse the report, you can click on each line to bring up the sales record.