(Last Updated On: May 11, 2017)
One of our customers had to move several patrons from one section of the theatre to another. Now they needed to print mailing labels just for the patrons who had been moved so they could send them new tickets.
Here is one way to do this. Here is another.
1. Go to Reports | By show | Single performance.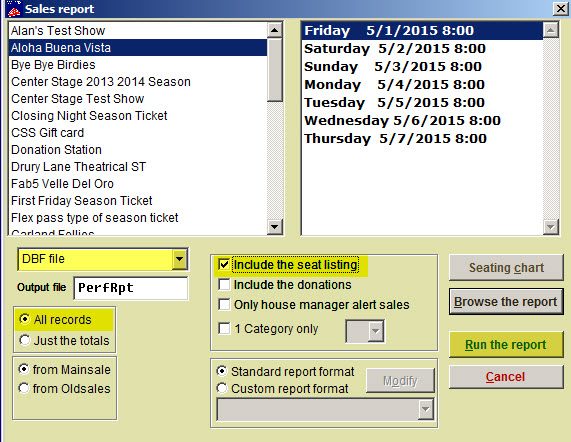 Highlight the performance.
Choose DBF file as the Output file type.
Select the All records radio button.
Check Include the seat listing.
Click the Run the report button.
In the next window, choose Copy to a spreadsheet.
Print a list of all patrons attending the production. Put the "new" tickets ( envelopes) aside. Delete any record that does NOT have a an envelope ( seats did not change) leaving only those you have to move.
You will then be left with a much shorter and more accurate list so you can print labels.