(Last Updated On: September 22, 2015)
Someone calls your box office and needs a receipt emailed to them for tickets they have purchased.
How do you do that? And how can you find out if a receipt has been emailed from the sales record?
How to email a receipt from a sales record
Go to Sales | Sales records and find the sale.
Click on the Print a receipt button.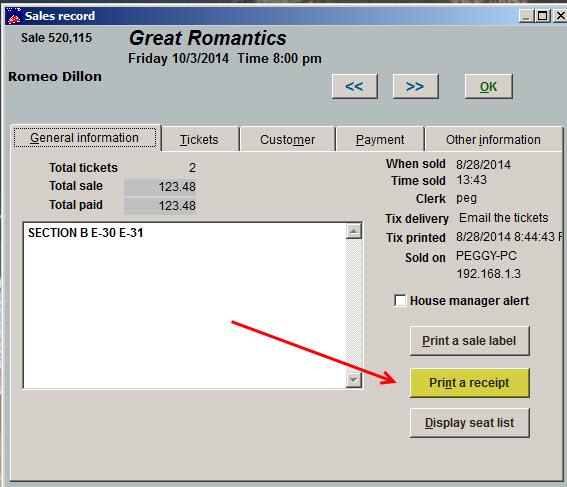 The Printing a receipt window will appear: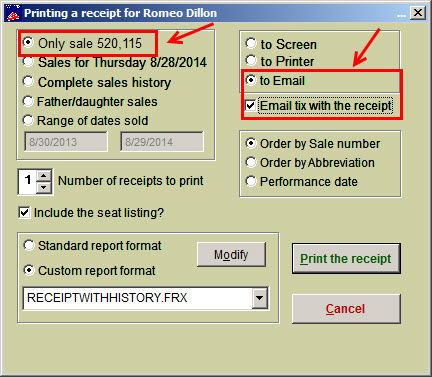 Select the to Email radio button.
Check the box Email tix with receipt.
If you only want to email the receipt from that one sale, make sure the radio button Only sale XXXXXX is selected.
The report format can either be Standard or Custom (RECEIPTWITHHISTORY.FRX).
Click the Print the receipt button and email the receipt.

NOTE: If you wish to only email the receipt, you can delete the tickets from the attachments in this window. If you do this, remove this entire string:

C:\TIX7\Output\Sale_XXXXXXX_Tickets.pdf


You can also modify your subject and text, or view the attached files.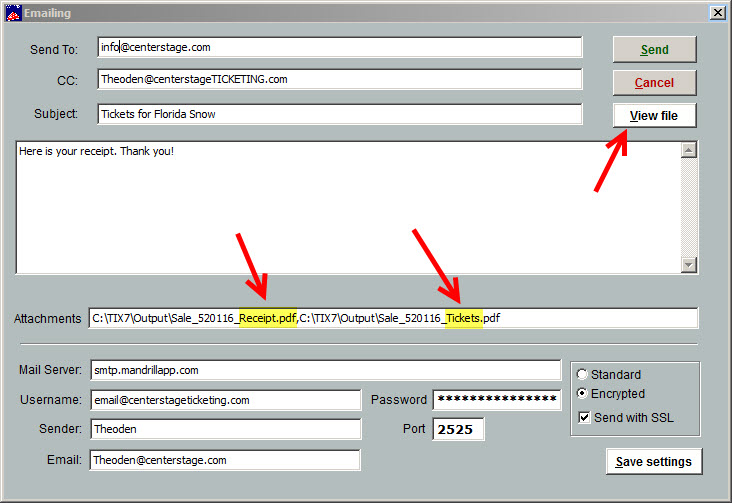 How to find out if a receipt has been sent from the sales record
Once you have emailed the receipt from the sales record, it will be recorded in two places.
1. On the General information tab (you can see we have emailed four receipts to forgetful Romeo):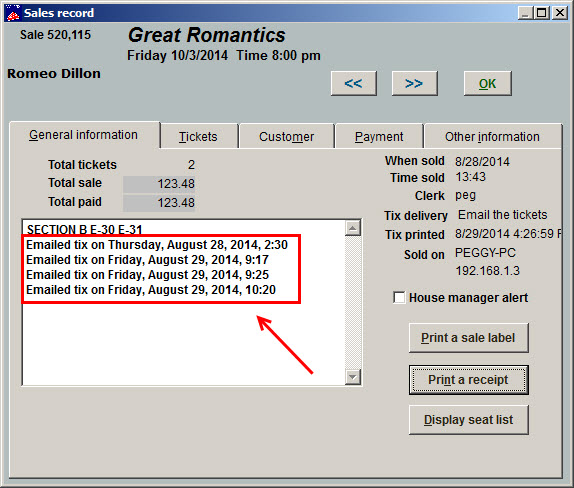 2. Wintix also records this in the audit trail. 
Click on the Other information tab.

Click the Audit trail button.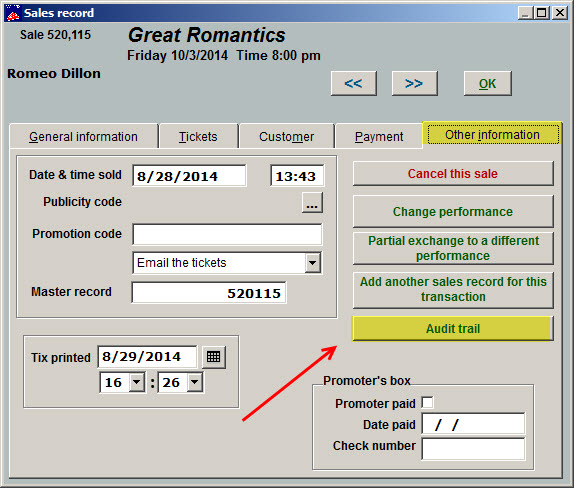 You can see when and who emailed the receipt.