(Last Updated On: February 1, 2021)
When selling tickets to an event that is general admission (no seating chart used) and you need to sell a complimentary or special priced ticket, in Wintix go to:
Sale | Regular Sale | Select the Show <General Admission Show with no chart attached. | Select the Seats.
The Comps and Special Price tickets are on the right side of that same screen.
Enter the number of comps or special tickets with the correct price in the appropriate box.
When you get to the Finish the sale tab, you will see the tickets correctly accounted for.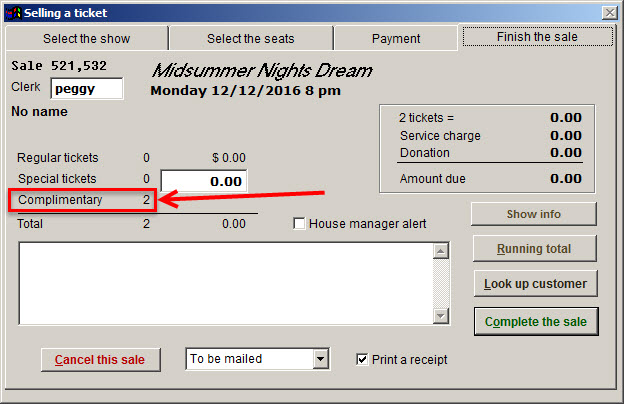 If you want to determine how many comps or special prices were given in each performance, go to Reports, by show, single performance, 1 category only.
Check the box 1 category only and make your choice of categories.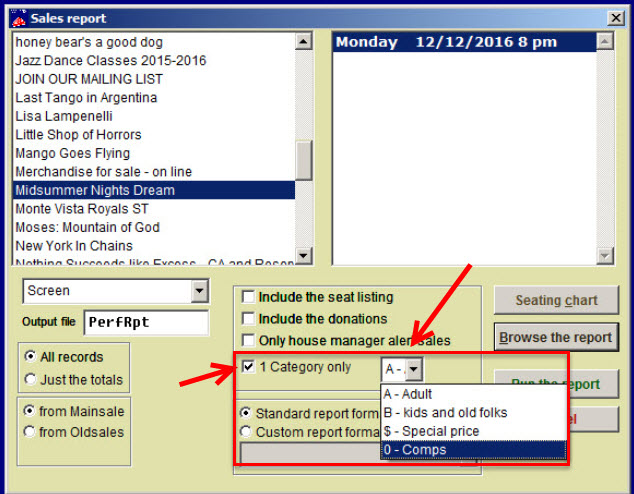 You can then choose to either browse or run the report.