Center Stage Software will send you an invitation from the app store. Please install it and watch this short video tutorial: https://centerstage.com/scantix.mov
For the database, select centerstageticketing data4
Login as scantix with a password of scantix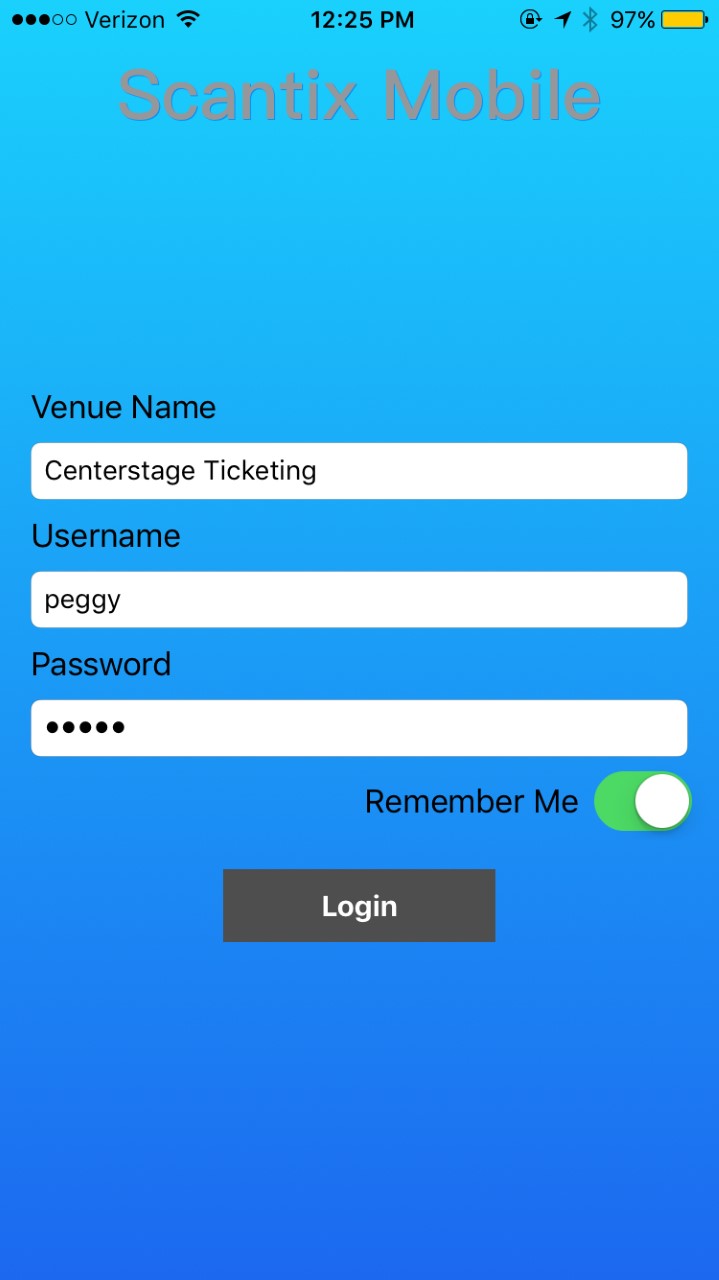 The easiest way to get a list of bar codes to scan is in Wintix.
Go to a sales record.
Click on Tickets | Print tickets | Print all tickets. Click OK.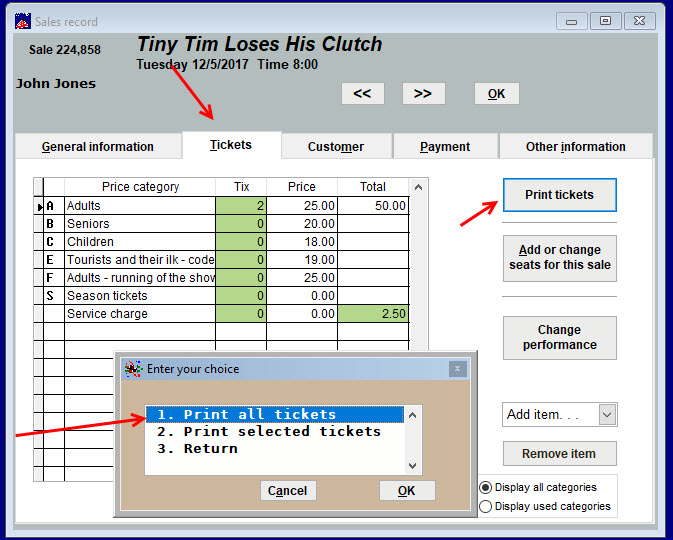 The Printing tickets window appears.
Select the PDF radio button and click Print.
The tickets PDF will appear on your screen.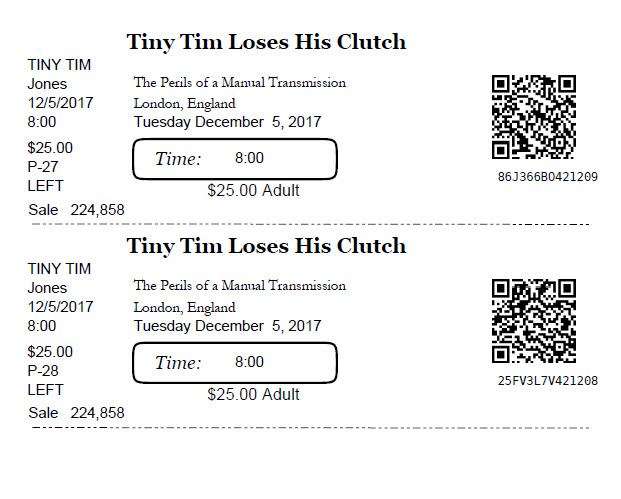 You can scan them on the screen or you can print them.
You will probably want to reset the seating chart after you have scanned the tickets. (There is a function for this. Click on Tools | Scan bar coded tickets | Select the show and performance | Report | Reset scans for this performance.)
Start scanning. If the scan is successful you will get a message: